Teaching in Blackboard and Beyond
Do you teach—or want to teach—online, blended, web-enhanced, or remote courses? You've come to the right place!
The Office of Online Learning offers weekly live workshops and maintains the resources below to help you leverage Blackboard and other recommended tools in your teaching. All workshops are recorded for later viewing and there is an extensive library of videos available for viewing at your convenience.
Contact Us
Office of Online Learning
Business and Liberal Arts Center
Badges
The following instructors have received digital credentials (badges) from the Office of Online Learning.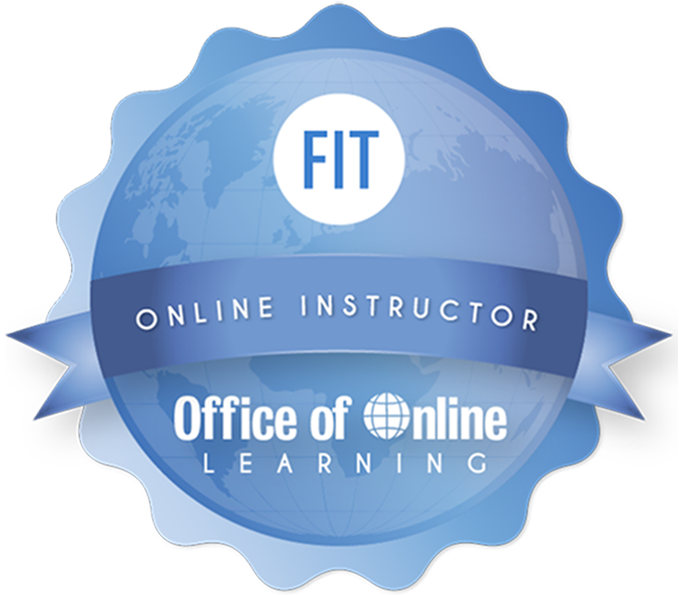 Online Instructor
Mercy Aghedo
John Allen
Jean Amato
Robert Anderson
Joseph Antee
Roberta Aronoff
Marion Asafu-Adjaye
Juliette Atwi
Renee Azoulay
Jennifer Babcock
Richard Balestrino
Elizabeth Balla
Christine Ballesteros
Amanda Barlow
Nicholas Barratt
Rachel Baum
Rebecca Bauman
Deborah Beard
Jennifer Bentivegna
Mohamed Ben Zid
Daniel Benkendorf
Celia Bergoffen
Isabella Bertoletti
Eugenie Bietry
Hatice Bilge
Margaret Bishop
Pilar Blanco-Ruiz
Sarah Blazer
Leslie Blum
Todd Blumenthal
Evgeny Bogomolov
Steven Bollon
Martha Bordman
Daisy Bow
Michael Bowen
Janet Brav
Jeffrey Brewer
Laticha Brown
Neil Brownlee
Jeffrey Buchman
Theresa Burns
Dana Buscaglia
Ann Cantrell
John Capo
Edward Cardimona
Shawn Carter
Michael Casey
Andrea Casson
Sonja Chapman
Praveen Chaudhry
Martino Chiaviello
Soo Ran Choi
Paul Clement
Doug Clouse
Michael Cokkinos
David Colby
Christopher Consorte
Renee Cooper
Sean Cormier
Ivan Cornejo
Carolyn Creekmore
Kimberly Cunningham
Jung-Whan De Jong
Justine De Young
David Dearinger
Juan Delacruz
Lawrence Delson
Andrea Demarco
Jean Deniro
Ann Denton
Bernard Dillard
Jill Di Donato
Eleanor DiPalma
Lisa Donofrio-Ferrezza
David Drogin
Donald Dubuisson
Nancy Eder
Thomas Eley
Roberta Elins
Eric Fallen
Marian Faux
Martin Felix
Maryann Ferro
Theodore Folke
Lourdes Font
George Francisco
Sara Freeman
George Ganiaris
Wildajean Gardner
J. Gatto
Catherine Geib
Deon Gibson
Ira Ginsberg
Chrysoula Gitsoulis
Nobuko Kodama
Zaida Godoy Navarro
Meira Goldberg
Mark Goldblatt
Emmanuel Gonsalves
Bertrand Gordon
Trudie Grace
Sondra Graff
Mark Greiz
Naomi Gross
Craig Gugel
Shaghayegh Harbi
Leigh Harbin
Janet Harouse
Beth Harris
Caroline Harvey
Christine Helm
Holly Henderson
Mark Higden
Melissa Hill
Avery Horowitz
Leesa Hubbell
Maria Hwang
Michael Hyde
Patricia Iacobazzo
Jean Jacullo
Ardalan Jalayer
Lucy Jensen
Guillermo Jimenez
Bonnie Johnson
Clare Johnson
Ingrid Johnson
Lynda Johnson
Michael Johnson
Orlando Justo
Bernard Kahn
Georgia Kalivas
Stacey Karesh
Eileen Karp
Rebecca Karpus
Mary Kassner
Yuniya Kawamura
Megan Kerr
Deborah Klesenski-Rispoli
Marianne Klimchuk
Eva Kneip
Patrick Knisley
Shelley Kohan
Maxime Kudinov
Robert Lafayette
Chad Laird
Gary Lampley
Darra Landman
Lawrence Langham
Amy Lemmon Bowen
Allison Leopold
Lauren Lev
Yasemin Levine
Adam Li
Joseph Liddicoat
Margaret Lindsay
Robin Litwinsky
William Low
Gennady Lyakir
Kevin MacDonald
Joseph Maiorca
Chad Mandeles
Margarita Martinez
Lori Massaro
Millissa Mathai
Thomas Mcmanus
James Mendolia
Larry Menna
Janice Messinger
Maria Mieles Lechtrecker
Madeline Millan
Yelena Mogelefsky
Elizabeth Mole
William Mooney
Marguerite Moore
Erica Moretti
Alexandre Moudrov
Sarah Mullins
Shireen Musa
Shilpi Nagarsheth
Richie Narvaez
Audrey Nasar
Marie Nasta
Ruth Nier
Hillary Nudell
Margaret O'bryan
Ellen Oster
Nancy Ostroff
Emre Ozsoz
Roberta Paley
Margaret Parker
Steven Parker
Lucy Payne
Enrique Paz
Karen Pearson
Jennifer Peters
Matthew Petrunia
Rocco Piscatello
Nicholas Politis
Christine Pomeranz
Katelyn Prager
Peter Puglisi
Mensur Purisic
Kyunghee Pyun
Vincent Quan
Carla Quatraro-D'arcy
Glenville Rawlins
Walter Reichel
Jean Marc Rejaud
Barbara Rietschel
Alvin Rogers
Albert Romano
Elena Romero
Linda Rooney
Sharon Rosen
Madhumeeta Roy
Melanie Rush
Carl Rutberg
Evelyn Rynkiewicz
Magdalena Sagardia
Carmita Sanchez-Fong
Ajoy Sarkar
Lasse Savola
Theodore Schachter
Karen Scheetz
Aaron Schorr
Jada Schumacher
Dahlia Schweitzer
Susan Sermoneta
Michael Serwetz
Ann Shafer
Nancy Sheridan
Jennifer Shloming
Marc Shur
Laura Sidorowicz
James Silva
John Simone
Noelle Sinclair
Lorenza Smith
Stephen Smith
Ronald Sok
Dinna Soliman
Amy Sperber
James Sullivan
Rena Sussman-Silverman
George Tay
Bret Tesman
Paula Thompson
Whitney Thompson
Melissa Tombro
Richard Turnbull
Sheikh Uddin
Veronica Udeogalanya
Mario Valero
Leah Van Horn
Josephine Vargas
Kathrine Varnes
Robert Vassalotti
Joan Volpe
Harriet Walker
Paula Wang
Andrew Weinstein
Laural Weintraub
Emily Weiskopf
Henry Welt
Amy Werbel
Jane Werner
Michele Wesen Bryant
Sharon White
Calvin Williamson
Mary Wilson
Anyse Winston
Gary Wolf
Kim Tao Wong
Lorenza Wong
Patrick Yanez
Louis Zaera
Janet Zeevalk
Ruobing Zhao
Steven Zucker
Jerilyn Zulli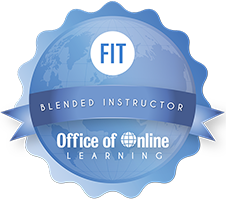 Blended Instructor
John Allen
Jean Amato
Jenna Amatulli
Robert Anderson
Miguel Andonaegui Lopez
Rebecca Bauman
Anastasia Ben-Gurion
Christopher Berger
Isabella Bertoletti
Sam Bloom
Leslie Blum
Todd Blumenthal
Evgeny Bogomolov
Jaclyn Brilliant
Charlotte Brown
Neil Brownlee
Edward Cardimona
Michael Casey
Andrea Casson
Daniel Cole
Christopher Consorte
Renee Cooper
Carolyn D'Angelo
Natasha Degen
Andrea DeMarco
Diane DePaolis
Mikelle Drew
David Drogin
Thomas Eley
Ellen Gang
Ira Ginsberg
Zehava Goldberg
Mark Goldblatt
Emily Green
Naomi Gross
Craig Gugel
Sara Hanaburgh
Michael Hyde
Patricia Iacobazzo
Jean Jacullo
Lynda Johnson
Margaret Joseph
Mary Kassner
Deborah Klesenski-Rispoli
Robert Lafayette
Allison Leopold
Margaret Lindsay
Robin Litwinsky
Shannon Maher
Joseph Maiorca
Larry Menna
Erica Moretti
Nancy Ostroff
Roberta Paley
Margaret Parker
Karen Pearson
Jennifer Peters
Kyunghee Pyun
Vincent Quan
Albert Romano
Maria Rothenberg
Carl Rutberg
Carmita Sanchez-Fong
Lasse Savola
Aaron Schorr
Susan Sermoneta
Nancy Sheridan
Christie Shin
Jeffrey Silberman
Marjorie Silverman
Ronald Sok
James Sullivan
Rena Sussman-Silverman
Bret Tesman
Barry Trachtenberg
Henry Welt
Michele Wesen Bryant
Lee Whiting
Lorenza Wong
Scott Wordsman
Patrick Yanez
C. J. Yeh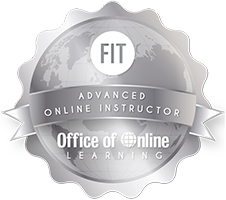 Advanced Online Instructor
Deborah Beard
Neil Brownlee
Juan De La Cruz
Lawrence Delson
Nancy Eder
Wildajean Gardner
Meira Goldberg
Naomi Gross
Patricia Iacobazzo
Shelley Kohan
William Low
Nancy Ostroff
Christine Pomeranz
Kyunghee Pyun
Jennifer Shloming
Lorenza Smith