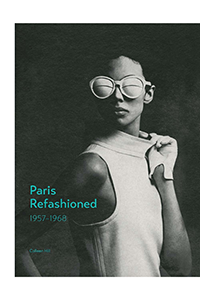 FashionSpeak Fridays: Paris Refashioned, 1957 - 1968

September 27, 2019
National Arts Club
New York, NY
Colleen Hill, curator of costume and accessories at The Museum at FIT, will present on one of the most groundbreaking periods in fashion history. The 1960s was one of the most exciting times in fashion history, as shifting cultural paradigms were embraced by a generation of designers that challenged conventions and reinvented the fashion industry. From the early couture designs of Yves Saint Laurent to the popularity of ready-to-wear fashions by Emmanuelle Khanh – part of a new group known as the stylists – Parisian fashions of the 1960s traces the combined influence of French haute couture, ready-to-wear, and popular culture during this era.

This event is free of charge. Please send your intention to attend with the name of this event as the email subject to: [email protected]
---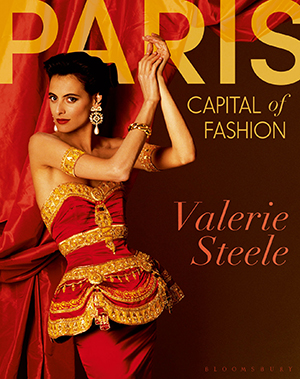 Paris, Capital of Fashion, a talk by Dr Valerie Steele

October 1, 2019
London College of Fashion
London, UK
Dr. Valerie Steele, director and chief curator of The Museum at FIT, will talk about her new exhibition and book, Paris, Capital of Fashion at the London College of Fashion. Paris has played an important, perhaps unique, role in the history of fashion. Yet both the city of Paris and Paris fashion have also been mythologised. By placing Paris in a global context, over a period of more than 300 years, she hopes to throw light on what makes a fashion capital - and, in particular, on the cultural construction of Paris as the most glamorous and competitive fashion capital in the world. This event is free but booking is essential. Learn more.


---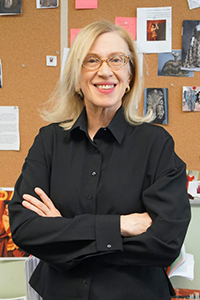 Parisian Fashion and Its Global Influences: Appropriations, Circulations, and Transfers

October 4, 2019
La Maison Française
New York, NY
Dr. Valerie Steele joins Rhonda Garelick (Art and Design History and Theory, Parsons School of Design), Sophie Kurkdjian (Institute of French Studies, NYU), and Victoria L. Rovine (Art History, UNC Chapel Hill) for a roundtable discussion on the Parisian fashion industry. This event is open to the public, no reservations required. Seating is first come, first served. Learn more.


---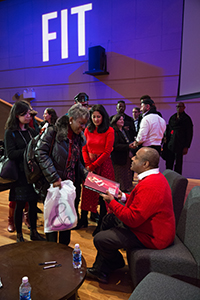 #MyMFIT
In celebration of The Museum at FIT's 50th anniversary, we are gathering and sharing stories of visitors' favorite MFIT exhibitions, events, and experiences.
---