Fashion Culture programs are organized by The Museum at FIT to provide new perspectives on the culture of fashion.
Programs are free unless otherwise indicated. Reservations are required for all events, as space is limited.
Join the conversation online using #FashionCulture
APRIL
S
M
T
W
T
F
S
1
2
3
4
5
6
7
8
9
10
11
12
13
14
15
16
17
18
19
20
21
22
23
24
25
26
27
28
29
30

May
S
M
T
W
T
F
S
1
2
3
4
5
6
7
8
9
10
11
12
13
14
15
16
17
18
19
20
21
22
23
24
25
26
27
28
29
30
31

JUNE
S
M
T
W
T
F
S
1
2
3
4
5
6
7
8
9
10
11
12
13
14
15
16
17
18
19
20
21
22
23
24
25
26
27
28
29
30
---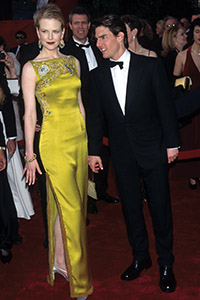 Photo: Nicole Kidman wearing John Galliano for Dior. Kevin Mazur/WireImage, 1997.
Red Carpet Style
Hal Rubenstein
Tuesday, May 16 | 6 pm - SOLD OUT
Katie Murphy Amphitheatre
Fred P. Pomerantz Art and Design Center
Hal Rubenstein returns to MFIT for an exciting conversation about contemporary style. The author of books such as 100 Unforgettable Dresses, Rubenstein has observed that "the right dress on the right woman at the right time creates this memorable moment that influences how we see beauty, how we see femininity." He will discuss the influence of red carpet looks on today's society.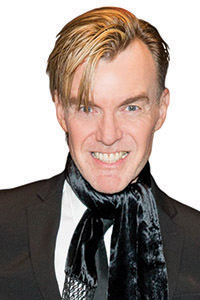 Photo: Ken Downing.
The Changing World of Luxury Retail
Ken Downing
Tuesday, May 23 | 6 pm - SOLD OUT
Katie Murphy Amphitheatre
Fred P. Pomerantz Art and Design Center
Join Ken Downing, senior vice president and fashion director for luxury retailer Neiman Marcus, for a discussion of the fashion industry's current state of affairs from Downing's singular, knowledgeable, insightful, and always humorous point of view. Downing travels the globe as an international ambassador, tracking trends from the front row, backstage, and in the streets. His insider's view of the industry is inspiring and unparalleled.
---
Past symposiums can be viewed on our
Symposia
webpage.
---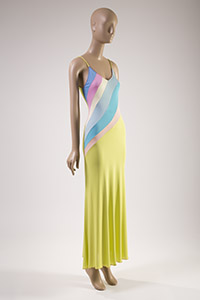 Photo: Stephen Burrows, dress, circa 1973, USA.
Black Fashion Designers
Monday, April 24 | 6 pm - SOLD OUT
Monday, May 8 | 6 pm - SOLD OUT
Fashion & Textile History Gallery
Black Fashion Designers examines the impact made by designers of African American descent on the world of fashion. It honors the creative talents of designers who are often overlooked and offers a fresh perspective on issues of diversity within the fashion industry.
Talk and Tours begin in the museum lobby. Reservations are required.