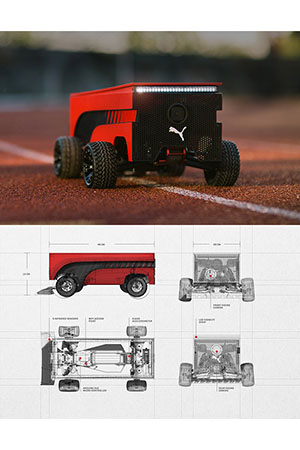 To highlight the importance of time as a primary design element in addition to type and imagery, the Creative Technology Program at FIT is dedicating its second annual exhibition to temporal design. #TIME: 2016 Creative Technology Program Annual Exhibition emphasizes visual storytelling, interaction strategies, and conceptual thinking for designing with time in mind. The exhibition will be divided into three parts: motion design, interaction design, and time-based information design, such as timelines and calendars. #TIME will showcase the best projects from Creative Technology program courses such as Kinetic Typography, Immersive-Publication Design, User Experience Design, and Design for Screen-based Media.
Read more about #TIME.
Image: Creative Technology Program Advisory Board "JWT"
---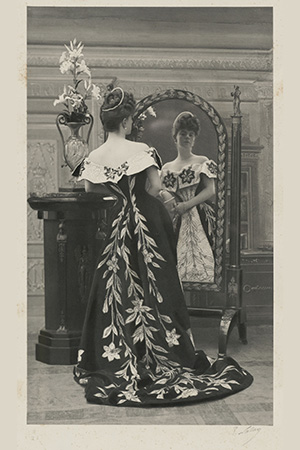 Proust's Muse, The Countess Greffulhe features 40 extraordinary fashions and accessories from the fabulous wardrobe of Élisabeth de Caraman-Chimay, the Countess Greffulhe (1860-1952). A famous beauty celebrated for her "aristocratic and artistic elegance," the countess fascinated her contemporaries, including Marcel Proust who told her cousin, Robert de Montesquiou, "I have never seen a woman so beautiful." When Proust wrote his great novel In Search of Lost Time (À la recherche du temps perdu), the Countess Greffulhe was one of the primary inspirations for his immortal fictional character, Oriane, the Duchess de Guermantes, of whom he wrote, "Each of her dresses seemed like...the projection of a particular aspect of her soul."
Proust's Muse is based on La Mode retrouvée: Les robes trésors de la comtesse Greffulhe, an exhibition organized in Paris by Olivier Saillard, director of the Palais Galliera, Musée de la Mode de la Ville de Paris, which is the repository of the countess's wardrobe. Dr. Valerie Steele, director and chief curator of The Museum at FIT, has organized the exhibition in New York in collaboration with Saillard.
The exhibition was accompanied by a day-long symposium on October 20.
Read more about Proust's Muse.
Image: the Countess Greffulhe wearing the "Lily Dress" created by Worth, 1896. Galliera, musée de la Mode de la Ville de Paris. © Nadar / Galliera / Roger-Viollet.