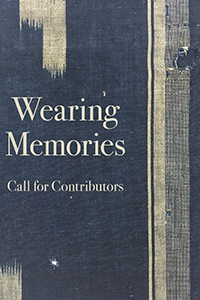 Contribute to an Upcoming Exhibition at The Museum at FIT
Do you have a garment that holds special meaning? Share with us its story and images for our spring 2018 exhibition, Fashion Unraveled, a show about clothing that is worn, imperfect, and incomplete. The Museum at FIT is inviting the public to help tell the story of clothes. Join us by sharing yours and it might be included in a digital component of our exhibition!
---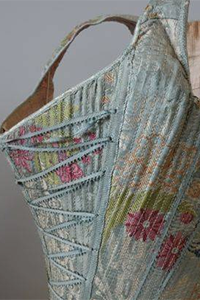 Structuring Fashion – Foundation Garments through History


September 13 - 14, 2018 | 6pm
Bayerisches Nationalmuseum
Munich, Germany
This conference will focus on undergarments that have shaped fashionable silhouettes. It will cover a broad timespan from the Middle Ages up to the 21st century. Conducted in English, the event will be held in Munich to celebrate a very special exhibition and the launch of an exciting new book. Internationally renowned experts like Dr. Valerie Steele, Alexandra Palmer (ROM Toronto), Peter McNeil (UTS Sydney), Amalia Descalzo (ISEM Madrid) and Denis Bruna (MAD Paris) will be among the speakers at the conference.
---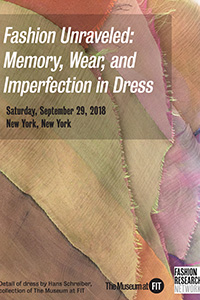 Fashion Unraveled: Memory, Wear, and Imperfection in Dress


Saturday, September 29, 2018
The Museum at FIT
New York, New York

Fashion Unraveled: Memory, Wear, and Imperfection in Dress is organized by Colleen Hill (The Museum at FIT) and by Alexis Romano and Ellen Sampson (both of the Fashion Research Network). This one-day colloquium on Saturday, September 29 explores the concepts of memory, wear, and imperfection in fashion.

Learn more.
---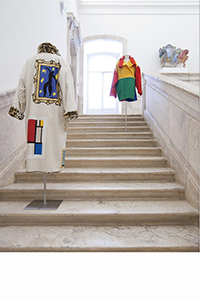 Photograph: View of the 2016 exhibition 'Down with the Boundaries! Live the Design and Arts' at MUDE Museu do Design e da Moda, photo by Alberto Mayer, all rights reserved
Europe and Fashion: Questioning Identities and Cultures


November 8-9, 2018
Musée des Arts Décoratifs
107 Rue de Rivoli
75001 Paris, France
Dr. Valerie Steele will join Giorgio Riello, Miren Arzalluz and Javier Gimeno Martinez in delivering the keynotes for the EFHA 2018 International Conference.The main aim of the conference is to reconsider assumptions about the place of fashion in the definition of European culture and offer new perspectives on the role of fashion in relation to critical issues.

Learn more about the program and purchase your ticket.