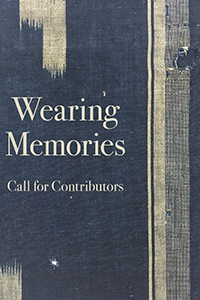 Contribute to an Upcoming Exhibition at The Museum at FIT
Do you have a garment that holds special meaning? Share with us its story and images for our spring 2018 exhibition, Fashion Unraveled, a show about clothing that is worn, imperfect, and incomplete. The Museum at FIT is inviting the public to help tell the story of clothes. Join us by sharing yours and it might be included in a digital component of our exhibition!
---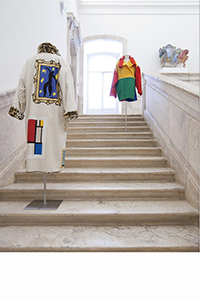 Photograph: View of the 2016 exhibition 'Down with the Boundaries! Live the Design and Arts' at MUDE Museu do Design e da Moda, photo by Alberto Mayer, all rights reserved
Europe and Fashion: Questioning Identities and Cultures


November 8-9, 2018
Musée des Arts Décoratifs
107 Rue de Rivoli
75001 Paris, France
Dr. Valerie Steele will join Giorgio Riello, Miren Arzalluz and Javier Gimeno Martinez in delivering the keynotes for the EFHA 2018 International Conference.The main aim of the conference is to reconsider assumptions about the place of fashion in the definition of European culture and offer new perspectives on the role of fashion in relation to critical issues.

Learn more about the program and purchase your ticket.