Special Exhibitions Gallery
September 16, 2011 – January 7, 2012


From her signature platinum-and-black striped hair to her notorious eight-inch platform shoes, her to-die-for couture collection and amazing diamond jewelry, Daphne Guinness is the very image of rarefied personal style. "Who is this woman, what form of rara avis bedecked in diamonds and plumes?" asked Guy Trebay.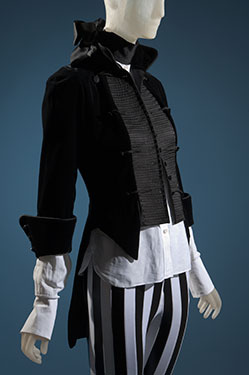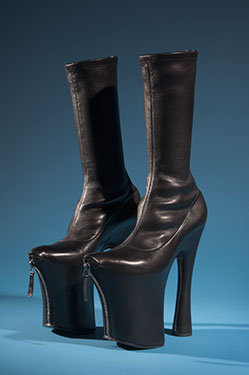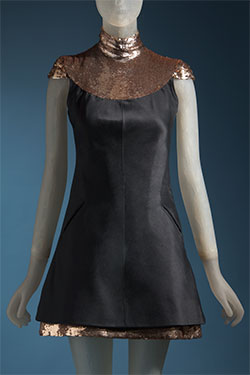 Daphne is one of if not the most stylish women living, says fashion designer Tom Ford, who asked her to model in his show. The world has many beautiful, fashionable socialites and celebrities, but Daphne is in a class of her own. Life is a stage for Daphne, says the couturier Valentino. Funerals or balls, she always makes a performance. Why do an exhibition on Daphne Guinness? Because she is fearless about wearing the most extreme clothes and shoes, but is no mere clothes horse. Because she is a serious collector of couture, who is also a creative force in her own right. Because she is an extraordinary individual whose perspective on fashion is unique and important.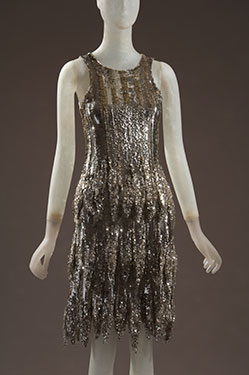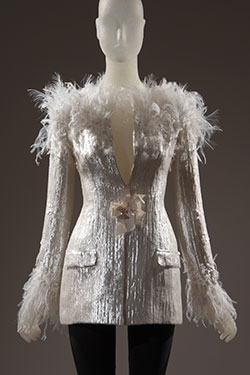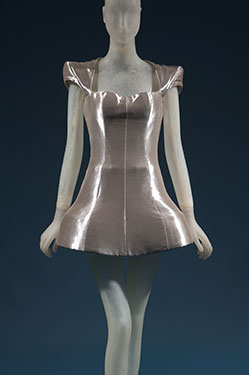 The Honorable Daphne Suzanne Diana Joan Guinness was born in 1967, the daughter of brewery heir, Jonathan Guinness, Lord Moyne, and French beauty, Suzanne Lisney. Her paternal grandmother was Diana Mitford, one of the legendary Mitford sisters. In 1987, at the age of nineteen, Daphne married Spyros Niarchos. After her divorce in 1999, Daphne resumed her maiden name, and over the past decade has emerged on the worlds stage an extraordinary fashion creature.We tend to think of fashion as being created by fashion designers. Yet designers do not create in isolation. Amanda Harlech, Karl Lagerfeld's aide-de-camp and muse, has said that Karl is continually inspired by [Daphne]. Moreover, although designers propose new looks, in order for something to become fashionable, to move off the runway and into real life, it has to be taken up by various fashion insiders, including editors, photographers, retailers, and fashion trendsetters.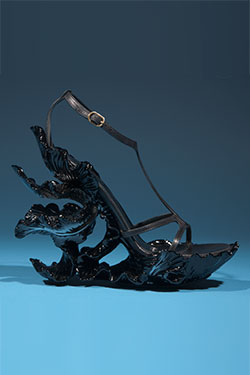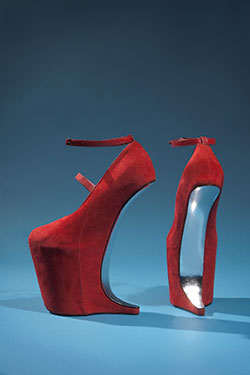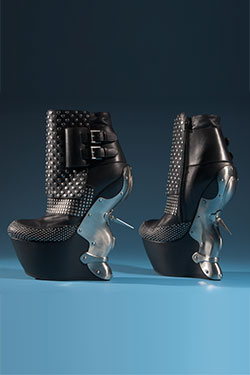 Conceived by CFDA President Diane von Furstenberg, Impact was an ode to the illustrious designs of the CFDA's many members and marks the organizations 50th anniversary in 2012.
The fashion or style icon is a special type of fashion insider, someone who is far more than an early adopter or celebrity clothes horse. The fashion icon not only inspires fashion designers and validates their clothes, but actually creates a look that affects the way other people dress and/or think about dressing. Michelle Obama, Kate Moss, Sarah Jessica Parker, Lady Gaga, Rachel Zoe, Alexa Chung, Carine Roitfeld, and Daphne Guinness are often described as fashion or style icons. When historical figures are included, Jacqueline Kennedy, Audrey Hepburn, Grace Kelly, Edie Sedgwick, and Gabrielle Coco Chanel are frequently mentioned.
Vanity Fair journalist, A.A. Gill, argued that [Daphne Guinness] has never had a look, never once, never remotely, that was anyone's but her very own. This individualism, often described as eccentricity, is at the heart of Daphne's appeal. Equally important is her respect for the art of fashion. She has famously said, We need better things, not more. We should not pollute the world with meaningless, unused things when we can make and support things of rare and precious beauty.
A book accompanying the exhibition, by Valerie Steele and Daphne Guinness, was published by Yale University Press. To learn more about the exhibition, read the press release. Daphne Guinness has been made possible in part through the generosity of LEVIEV Extraordinary Diamonds. Additional support was provided by MAC Cosmetics and The Couture Council.
The symposium Fashion Icons and Insiders (Nov 3-4, 2011) was made possible in part through the generosity of Barneys New York. Additional support was provided by the FIT Student-Faculty Corporation.