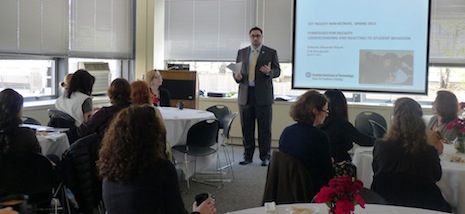 Strategies for Faculty: Understanding and Reacting to Student Behavior
Friday April 27, 2012, 9:15 AM-12:00 PM
Please join Erik Kneubuehl, Student Affairs, and Deborah Klesenski-Rispoli, Academic Affairs, for this CET mini-retreat breakfast. Topics such as understanding the difference between classroom management and student crisis, and strategies for responding to challenging situations will be addressed. FERPA (Family Educational Rights and Privacy) information will be presented and campus resources explored.
Ferpa: What Faculty and Staff Members Need to Know (pdf)
Top Ten Recommendations for Classroom Management (pdf)