COVID-19-Related Information
Residential Life is available in person and remotely. We can be reached at (212) 217-3900 or [email protected]. We are also available Monday-Thursday from 9am-5pm in our offices.

Housing is available for students on campus this fall. The on-campus experience will be different than what you may have imagined, but we look forward to welcoming you to our community. We are making every effort to provide an enriching, enjoyable, and most importantly safe experience despite the challenges presented by this global pandemic.

Our on-campus public safety and maintenance teams are devoted to providing a clean and safe environment, in compliance with all guidelines for the safe operation of residence halls in this new environment. Our 24/7 maintenance team is going above and beyond the call of duty by ensuring that all spaces are sanitized and safe, both in preparation for your arrival and throughout your stay. For more information regarding cleaning and maintenance, please visit: https://www.fitnyc.edu/campus-reopening/residential-halls.php.

If you are interested and would like more information, please contact our office at [email protected]. We will follow up with availability and next steps. Spaces will be offered for as long as they are available, so don't delay in reaching out. We look forward to hearing from you!
Visit fitnyc.edu/campusreturn for the most recent developments regarding 2021 summer and fall sessions.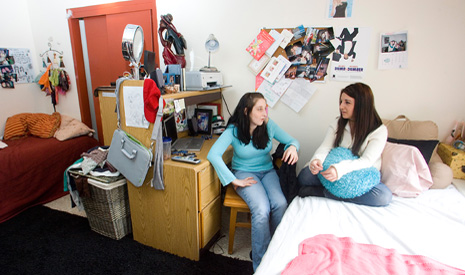 Residential Life at FIT cultivates a living and learning community that allows for and supports the creativity and academic success of our residents. We provide a safe, sustainable residential experience that supports the mission of the College and meets the demands of an urban campus through cohesive work practices and collaboration. We promote learning in its broadest sense through educational programming, student leadership, community standards, and civic engagement. We are committed to a diverse community that fosters inclusivity by encouraging personal growth and mutual understanding amongst all.