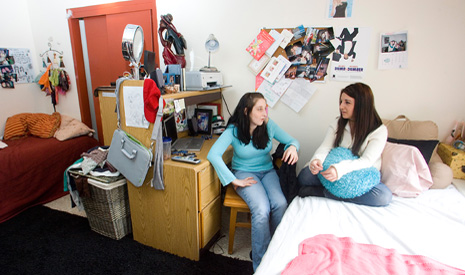 PLEASE READ: If you are receiving a "500 Error – Internal Server Error" when attempting to access links inside MyFIT while applying for housing - Please read IT's post about how to rectify the issue
It's your home. Your space. Your haven.
To more than 2,300 students, FIT is home. And even though this is New York City, we like to bring a personal attitude to campus living. The Department of Residential Life provides counselors and student staff who live in the residence halls. They are ready to offer helpful advice about going to school in New York. They're the experts and they're here to help you.