Firm Profile: Fletcher Thompson Architecture Engineering
Fletcher Thompson Architecture Engineering (FTAE) is one of the Northeast's leading full-service planning, design, and consulting firms providing comprehensive architectural, engineering, interior design, construction support, and building-oriented special services. Founded in 1910, the firm's practice specializes in five client types: College and University, K-12 Education, Corporate, Government, and Healthcare. Each practice group is guided by the leadership of a Principal-in-Charge who has a high degree of project involvement and is responsible for managing teams that are recognized for their innovative and responsive planning and design solutions. The firm has worked on dozens of college and university campuses across the region and abroad, providing both planning and feasibility services as well as building-specific services from concept through construction.
Fletcher Thompson's comprehensive view of the profession of planning, design, architecture, and engineering provides clients with a unique and all-encompassing perspective that facilitates both long-range and strategic planning efforts and short-term decision making. The firm is committed to engaging user groups, defining planning options, and creating designs that are specifically attuned to each client's unique requirements, mission, and strategic path.
Principal Consultant: Patrick Curley, AIA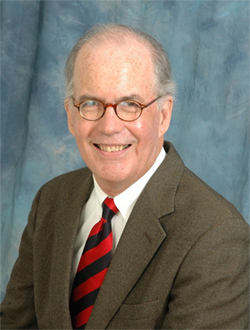 Patrick Curley is a registered architect and has worked for thirty years for numerous colleges and universities as a planner and designer. His work has ranged from campus master plans and feasibility studies to renovations, expansions, and new construction for virtually every type of higher education facility. Mr. Curley has worked for a range of public and private institutions, including SUNY Binghamton, SUNY Stony Brook, Nassau Community College, Brookdale Community College, Montclair State University, Monmouth University, Kean University, Hofstra University, St. Johns University, and Fordham University. He has completed master plans for:

CUNY John Jay School of Criminal Justice
LaGuardia Community College
New York Institute of Technology
Columbia University
Adelphi University
Samarra University, Baghdad
Blue City University, Oman

Mr. Curley's communication skills have been critical to the success of projects by facilitating the alignment and consensus of diverse campus user groups and stake holders, including senior academic administrators, faculty, trustees, and students. Mr. Curley specializes in managing and communicating the planning, design, and construction process to all project participants as the basis for sound decision-making, clear accountability, and the achievement of each institution's strategic goals.