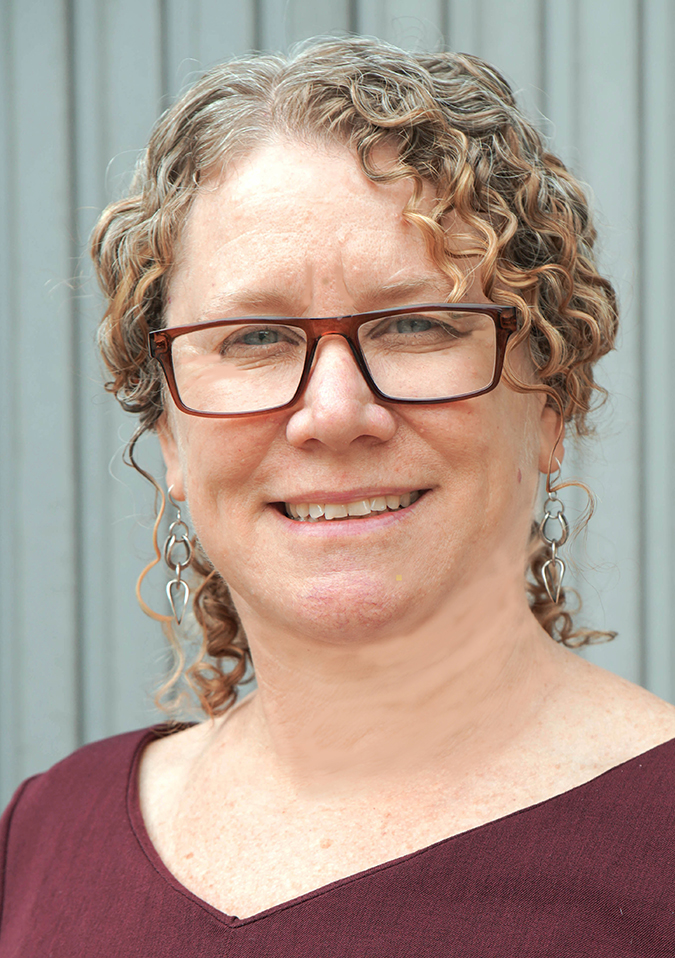 AMY WERBEL, PhD
ASSOCIATE PROFESSOR

Office Location: Business and Liberal Arts B650
Phone: 212 217.4673
E-mail: amy_werbel@fitnyc.edu
Amy Werbel joined the department in 2013 as a specialist in art of the United States. She is the author of numerous works on the subject of American visual culture and sexuality, including Thomas Eakins: Art, Medicine, and Sexuality in Nineteenth-Century Philadelphia (Yale University Press, 2007), which was designated an "Outstanding Academic Title" by Choice magazine and praised in The New England Journal of Medicine as "a rigorous academic review that is readable and enjoyable."
Dr. Werbel is the recipient of fellowships and scholarships from numerous institutions, including the Smithsonian American Art Museum, Gilder Lehrman Institute of American History, and Metropolitan Museum of Art. She served as a Fulbright Scholar for 2011-2012 at Guangdong University of Foreign Studies in Guangzhou, China, where she taught American studies and art history courses to graduate and undergraduate students, and lectured throughout the mainland on topics including censorship. Her most recent book, Lessons from China: America in the Hearts and Minds of the World's Most Important Rising Generation (2013), reflects on these cross-cultural experiences. Professor Werbel's current research examines censorship of visual culture in the United States before World War I.
Before coming to FIT, Dr. Werbel taught at Saint Michael's College for 18 years.
Education
BA, Harvard and Radcliffe Colleges
PhD, Yale University
Selected Publications
Books
Lust on Trial: American Art, Law, and Culture during the Reign of Anthony Comstock (New York: Columbia University Press, forthcoming spring, 2018).

Lessons from China: America in the Hearts and Minds of the World's Most Important Rising Generation
(Self-published. Printed by CreateSpace, 2013).

Thomas Eakins: Art, Medicine, and Sexuality in Nineteenth-Century Philadelphia (New Haven and London: Yale University Press, 2007). Read reviews.
Essays
"Lifting the Lid on Cigar Boxes at Winterthur"Panorama: Journal of the Association of Historians of American Art 2.2 (Fall, 2016).

"For Our Free Speech, We Have Censors to Thank,"The Chronicle of Higher Education LXII, no. 3 (September 18, 2015): A56.
"'The Crime of the Nude:' Anthony Comstock's Raid on the Art Students League of New York and the Origins of Modern American Obscenity" Winterthur Portfolio 48, no. 4 (Winter, 2014): 249-282

Book Review. An Eakins Masterpiece Restored: Seeing "The Gross Clinic" Anew, edited by Kathleen A. Foster and Mark S. Tucker (Philadelphia Museum of Art, 2012). In The Pennsylvania Magazine of History and Biography 138 (April, 2014): 224-226.
Book Review. Bonnie Tocher Clause. Edward Hopper in Vermont, Hanover and London: University Press of New England, 2012. Vermont History Journal 81, no. 1 (Winter/Spring, 2013): 126-128.
"Tales from the Vault," Common-Place Journal (October, 2010).
"Thomas Eakins: Last of the Art Crusaders," in Kathleen A. Foster, ed., Thomas Eakins' Drawing Book (New Haven: Yale University Press, 2005): 27-44.
'"For Our Age and Country,' Nineteenth-Century Art Education at Central High School," in Central High School Alumni Exhibition (exh. cat., Philadelphia: Woodmere Art Museum, 2002): 6-12.
"Thomas Eakins's Early Years," in Thomas Eakins: American Realist (exh. cat., Philadelphia: Philadelphia Museum of Art, 2001): 1-12.
"The Foley Food Mill," in Jules David Prown and Kenneth Haltman, eds., American Artifacts: Material Culture Theory and Method (East Lansing: Michigan State University Press, 2000): 229-242.
"Art and Science in the Work of Thomas Eakins: The Case of Spinning and Knitting," American Art 12, no. 3 (Fall, 1998): 31-45.