We are pleased to introduce the Dean's Fellows for the School of Graduate Studies. The principal goal of the Dean's Fellowship is the development of a graduate student community at FIT. This exceptional group of fellows were recognized for bringing a diversity of life experiences and showing notable promise in building connections with faculty, staff, alumni, and students.
The School of Graduate Studies welcomes individuals across all disciplines and backgrounds to apply for these Fellowships, which are awarded on the basis of merit and the promise of outstanding academic and professional achievement.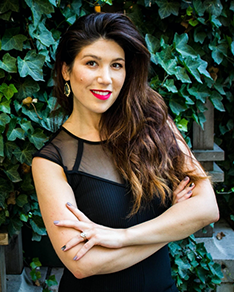 EBER BODMER MPS COSMETICS & FRAGRANCE MARKETING AND MANAGEMENT
Eber Bodmer, is an expert and 17 year veteran in the prestige and luxe skincare, makeup and fragrance industries. A bilingual (English/Afrikaans) native of South Africa, she started her career in cosmetics after acquiring a Cosmetology Certification and doing makeup for celebrity clients including Naomi Campbell, Britney Spears and Linda Evangelista. She has worked in various capacities over the years for beauty giants such as LVMH(Sephora), L'Oreal(Clarisonic), Estée Lauder(Clinique, Bumble and bumble), Shiseido(NARS) and most recently the K-Beauty giant AmorePacific where she was Head of US Marketing.
She travels globally to lend her knowledge of the US market to the beauty industry and is also a lecturer at Atelier Esthétique in New York City. Eber has worked as a Vogue and W Magazine editor, earned her Bachelor of Science degree in Advertising, Marketing & Communications at The Fashion Institute of Technology, and has her ITEC and CIDESCO certifications in South Africa. She is a member of Look Good Feel Better, VERVE, Project Sunshine, NY Cares, TWYLS programs and CEW. She currently lives in New York with her husband and new baby boy.

Fav NYC museum: Metropolitan Museum of Art
Fav artist: Gustav Klimt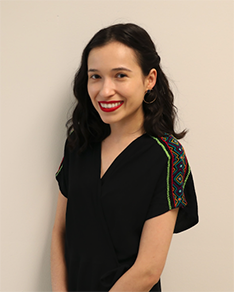 MICHELLE RALPH-FORTÓN MA FASHION AND TEXTILE STUDIES: HISTORY, THEORY, MUSEUM PRACTICE
Born and raised in Miami, FL., Michelle holds a BFA from the School of the Art Institute of Chicago with a focus in Fiber and Material Studies. Her weavings have been exhibited in Miami, New Orleans, NYC, and at the Central Museum of Textiles in Łódź, Poland. Currently, she is in the Fashion and Textile Studies program and aspires to be a conservator.
As an undergrad, she studied abroad at Universidad Complutense de Madrid in Spain. This international experience was followed by an internship in Cusco, Perú with the Center for Traditional Textiles. She is eager to learn from and study textiles in her career because she believes they transcend their functionality as physical manifestations of their cultures.
Favorite NYC museum: The MET (never gets old)
Favorite artist (right now): Faig Ahmed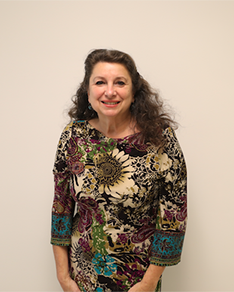 KAREN PERLMAN MA FASHION AND TEXTILE STUDIES: HISTORY, THEORY, MUSEUM PRACTICE
Dr. Karen Perlman earned her Ph.D in Health Psychology from Albert Einstein College of Medicine & Yeshiva University and her numerous achievements in that field include her high success rate in resolving symptomatology of PTSD which led to her being interviewed by the New Yorker magazine (May 19, 2008), L.A. Times, CNN Mental Health Special for TV, local Fox news and other media outlets.
Dr. Perlman's interest in fashion was influenced by her grandmother who sewed couture for Adrian, Ltd. in the 1940's-1950's and her other grandparents who were in the tailoring and upholstery businesses. Karen's interest in fashion continued and over the years Karen took numerous courses in fashion, textiles, and museum studies in addition to writing a series of articles on collections management and general conservation issues for the Coronado Eagle Journal. Her career goal is to become a curator specializing in antique jewelry and accessories, archiving a designer's collection, and writing books. Karen is pleased to have been selected as the SGS Dean's Fellowship in Research for 2019-2020.
Favorite NYC Museum: Cooper-Hewitt
Favorite Artist: A tie between Gustav Moreau-19th c, Symbolism & the incomparable Klimt.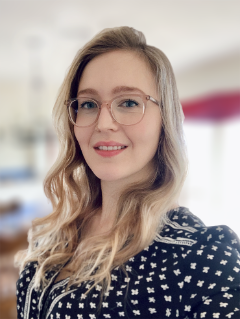 KAYLA VAN NAME, MA EXHIBITION AND EXPERIENCE DESIGN
Kayla Van Name is a native New Yorker, and an aspiring exhibit designer with a passion for sustainability and educating through entertainment. She earned her Bachelor of Science in Civil Engineering from Northeastern University in Boston, MA. During her undergraduate studies, she completed a semester at the University of Sydney in Australia, with a focus in philosophy and architecture. After graduating in 2016, Kayla began her career working for Arup, an international multidisciplinary engineering firm at the forefront of sustainable design.
She discovered her love for experiential design through engineering, while working on public art coordination for the MBTA's Green Line Extension, and a site-specific Goldsworthy piece for the deCordova Sculpture Park and Museum in Lincoln, MA. Kayla plans to use her unique design experience to encourage a movement towards a zero-waste circular economy in the exhibition design industry.
Favorite NYC museum: The Guggenheim
Favorite Artist: Andy Goldsworthy