Student-Faculty Roundtables, 2019: The Respectful Classroom
This year's topic is the Respectful Classroom
October 11, 2018
Student-Faculty Roundtables Questions
1. What discussion topics are more likely to ignite poor behavior or disrespectful exchange in class?
2. How might disrespectful behavior in the classroom affect learning?
3. What is the teacher's role in promoting respect in the classroom?
4. What can students do to promote a positive classroom environment?
5. Could the course syllabus play a role in establishing classroom behavior guidelines? Why or why not?

6. What other ideas do you have for promoting respect in the classroom?
7. What are the special challenges for online correspondence and/or online classes?
8. How can we ensure more respectful interaction online or in an online class?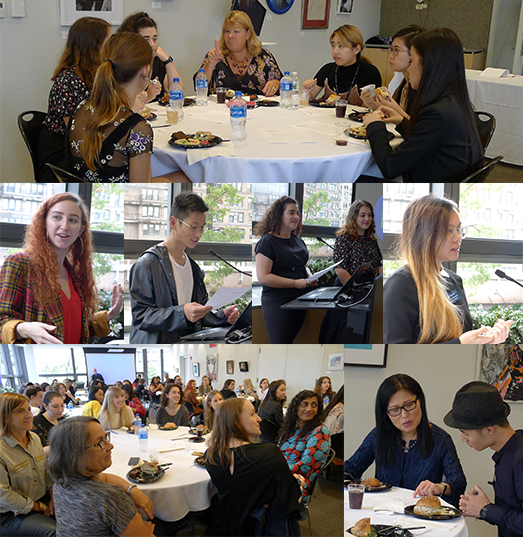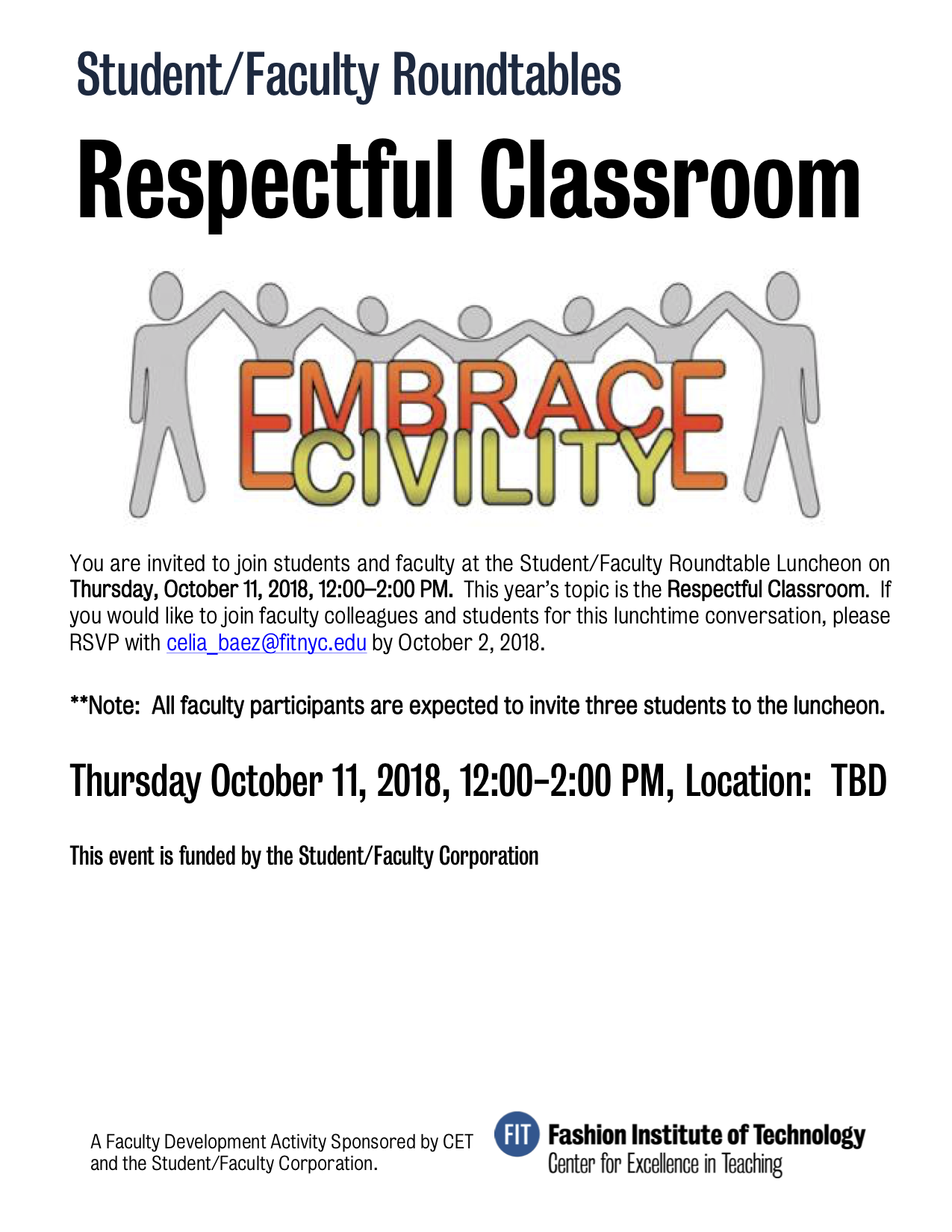 ---
Event Audio