Faculty Student Roundtable on Diversity
Student-Faculty Diversity Questions
October 29, 2015, April 14th, 2016

The Topic: Supporting Cultural and Linguistic Diversity in the Classroom
What are the advantages and disadvantages of having students from diverse backgrounds in the same class? Suggestion: Make two lists.
If you are a native English speaker, have you ever been in a situation where everyone spoke a language other than English? How did you feel?
If you are an international student, what has been your biggest challenge in an American classroom?
As a native English speaker, how could you support another student whose first language is not English?
How do you think cultural differences affect the way we learn?
6. How can teachers promote greater cultural understanding in their classes?
7. How can teachers prepare for cultural and linguistic diversity in their classes?
8. What activities might the college implement to ensure that students from all backgrounds are supported in their education?
---
October 29th Session
---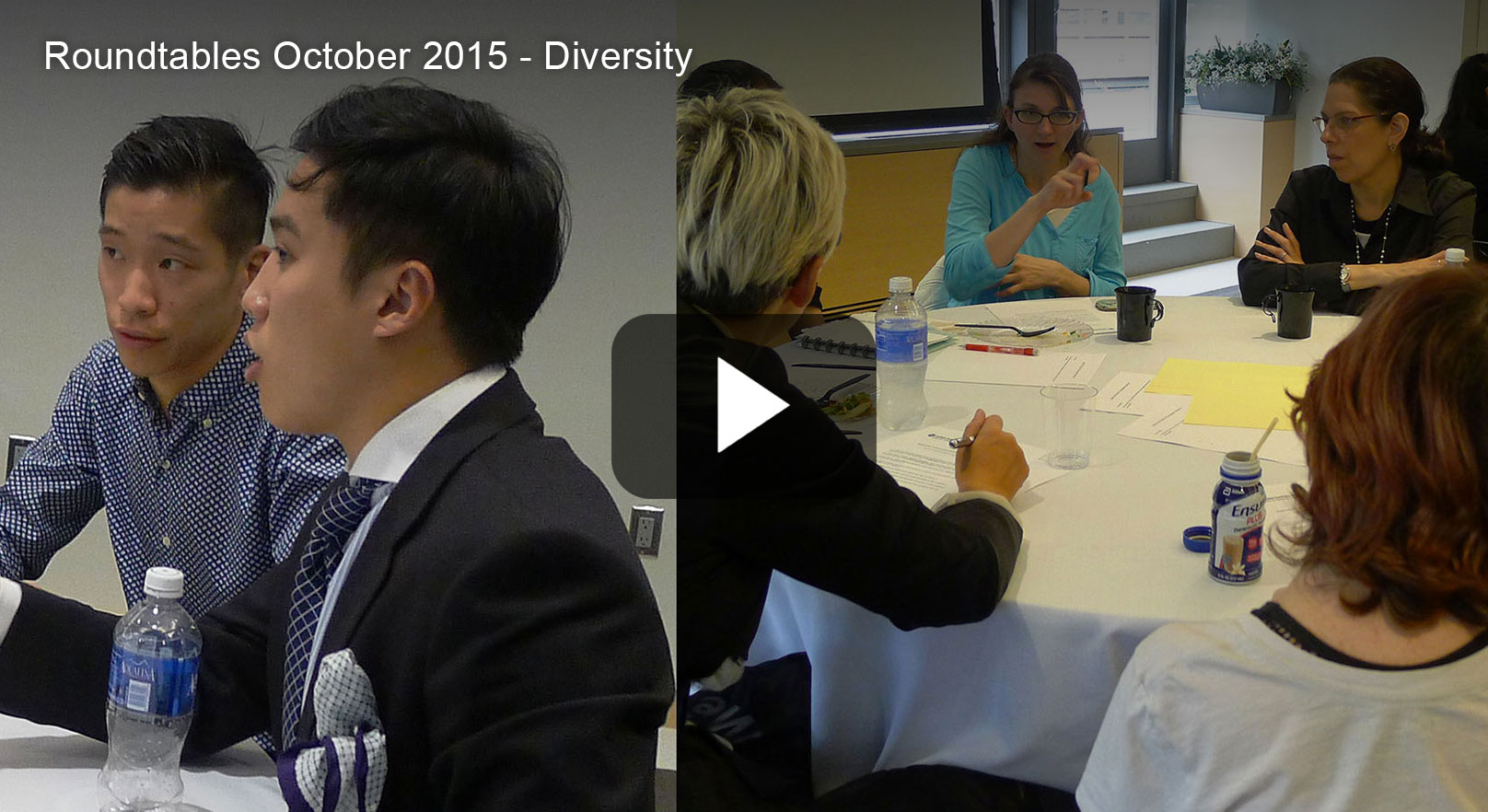 Diversity Roundtable, October 29th 2015, Transcript (download)


---
April 14th, 2016 Session

---
The Topic: Supporting Cultural and Linguistic Diversity in the Classroom. Faculty and students gathered on October 29, 2015 and April 14 to discuss the above listed questions.