COVID-19-Related Information
Updated information as of April 8, 2021:
Due to the coronavirus and its effect on college operations, all events scheduled at FIT have been cancelled through Friday, August 6, 2021. Any changes will be communicated at a later date. Currently, we are not accepting new reservations for internal users or external clients until further notice. Please check back for updated information. Thank you.
» Questions about internal events: [email protected]
» Questions about external events: [email protected]
Visit fitnyc.edu/restart for the most recent developments regarding 2021 spring and summer plans.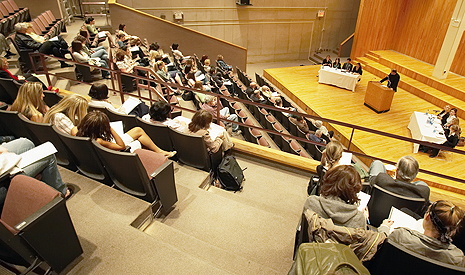 Welcome and thank you for visiting the Fashion Institute of Technology's Events Management & Facilities Rentals homepage.
Whether this is your first project or if you are a seasoned event planner our team looks forward to working with you.
To best accommodate your request please submit the "Event Space Request Form" up to 1 year in advance and no less than 30 days prior to your event date.
Please refer to the navigation pane on the left to easily make your way around our site and if you have any questions, we are just a phone call away. (212) 217-4120.