Precollege Programs Field Trips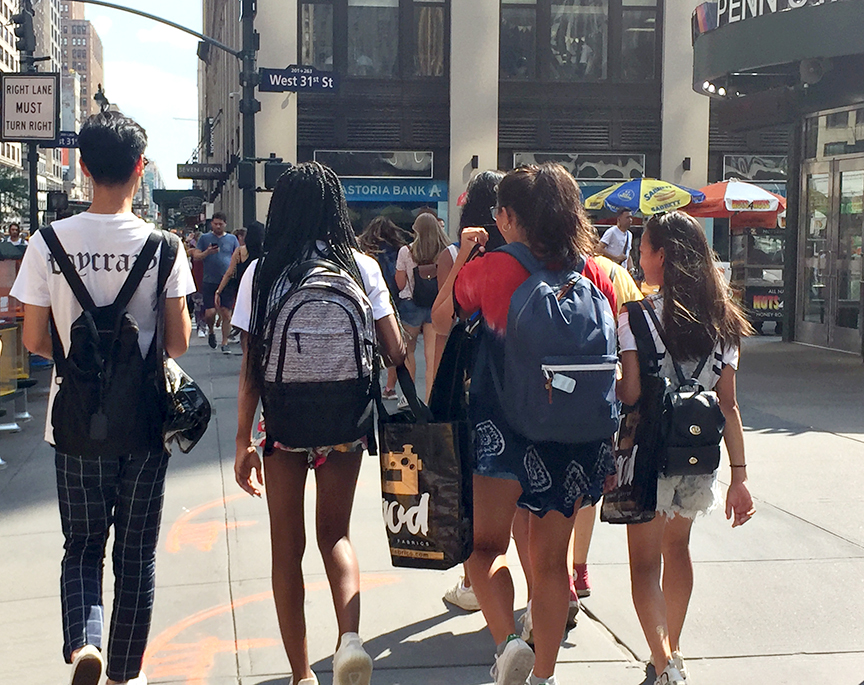 Many classes take field trips to enhance the course curriculum. Locations may include nearby museums, retailers, industry showrooms, or studios. In addition, many classes visit other areas of the college, such as the Gladys Marcus Library or the Museum at FIT. Instructors accompany students on all trips, and all trips start and end at the FIT campus.
On-Campus Trips: The resources at FIT are vast and classes may visit archives, labs, exhibits, etc. on-campus during class time. If a student arrives late, the student will be directed to the location of the class trip to join the group.

Off-Campus Trips: All students must leave from FIT with the teacher and return to FIT for dismissal. Students who arrive late to school and miss their group's departure will be given the option of attending another class for the day or returning home with the parent's permission. Students may not leave the campus on their own to join the class unless accompanied by their parent or guardian. Transportation may be by subway or taxi if not within walking distance. Parents may always contact the Precollege Office if they wish to opt their child out of a class trip.

Chaperone a Class Trip: If you are a parent interested in chaperoning a class trip, we would love to hear from you. Please email us at [email protected] and include your name, contact information and days and times you may be available and we'll call you as we begin the process of booking our trips. Please note that parents will be assigned to a class their child is not in.