Home [BROKEN LINK]
Class of 2013 [BROKEN LINK]
Critics
Each year, industry critics lend their expertise to our graduating student throughout their final semester as they prepare for the fashion show. Nine major designers are working with the students as mentors and critics by visiting classrooms throughout the semester to critique the students' work and ultimately, to select the most exceptional garment from each category for special citation.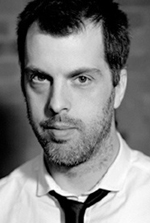 Gary Graham
Sportswear

A graduate of the School of the Art Institute of Chicago, Gary Graham has a background in costume and textile design, which is evident in his women's collections, rich with casual luxury and a sense of history. Graham is attracted to contrasts, discovering the particular beauty in dichotomies such as light and dark or rustic and refined. This approach is reflected in his trademark fitted jackets, fluid dresses, blouses, and slouchy knits—all rendered in rich palettes and varied textures achieved through the meticulous washing and dying processes.

Grahams collections are available in specialty boutiques and department stores worldwide, as well as at his flagship store in New York. Graham was named a finalist in the 2009 CFDA/Vogue Fashion Fund. He lives and works in New York City.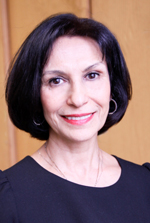 Flora Nikrooz
Intimate Apparel

Flora Nikrooz creates intimate apparel that combines feminine fantasy with sophisticated glamour. Nikrooz interprets fashion trends in silk charmeuse, fine georgettes, chiffons, and Chantilly and Levers lace. Her designs are known for their perfect pleating, delicate embroideries, and lacy bodices.

The Flora Nikrooz Company was founded by Nikrooz and her husband in the 1980s, establishing itself as a premier designer of bridal intimate apparel. In the 1980s, Nikrooz was the first sleepwear designer to launch a bridal sleepwear shop at Saks, a concept that quickly spread across the country. The company was acquired in 2003 by Age Group Ltd., where Nikrooz remained president of Design and continues to develop product.
---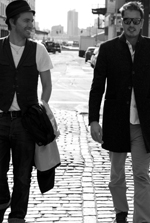 Rag and Bone
Sportswear

In under a decade and with no formal fashion training, British CFDA-winning duo David Neville and Marcus Wainwright have established rag & bone as a critical and commercial success in the international fashion world. Combining their English heritage with directional, modern design, rag & bone has become synonymous with innately wearable clothing that innovatively melds classic tailoring with an edgy yet understated New York aesthetic.

Today, rag & bone operates 12 stores worldwide, five of which are in New York City. Stores are also located in Washington D.C., Boston, Dallas, London, Los Angeles, Seoul and Tokyo. rag & bone is also available in luxury boutiques and department stores in over 39 countries worldwide. rag & bone operates an e-commerce store at www.rag-bone.com.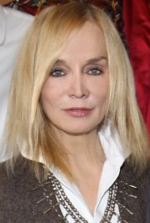 Maggie Norris
Special Occasion

American designer Maggie Norris founded the couture house Maggie Norris Couture in 2000. Her designs have been featured in many leading magazines and periodicals such as Vogue, Vanity Fair, Harpers Bazaar, W Magazine, Elle, The New York Times, and Wall Street Journal. Maggie Norris Couture is known for dressing renowned celebrities such as Nicole Kidman, Naomi Watts, Jennifer Aniston, Halle Berry, Diane Keaton, Andie MacDowell, Grace Hightower De Niro, Catherine Zeta-Jones, and first lady Michelle Obama.

Throughout her career, Maggie has collaborated with various artists because she appreciates the resulting synergy. Her high-profile collaborators include fashion illustrators Anna Kiper, Audrey Schilt, Bill Rancitelli, and Julie Verhoeven; photographers Annie Leibovitz, Terry Richardson, and Marcus Piggott; and the painter Nelson Shanks.
---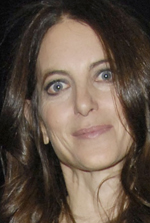 Bonnie Young
Children's Wear

Bonnie Young is an American designer who lives by a global philosophy. She infuses a nomadic glamour and timeless quality into all her pieces. Young has over 20 years of experience in the fashion industry, including 16 years as the creative director of Donna Karan.

In 2007, Young launched her children's luxury and couture brand and opened her first freestanding retail store in Aspen. In 2011, she expanded her eponymous children's collection to include women's wear. Young's work has been featured in Vogue; WWD; O, The Oprah Magazine; and Town & Country.

Young has curated a series of international exhibitions of her photography, and published Colours of the Vanishing Tribes, a collection of photographs taken during her world travels for the Donna Karan Company. She is the founder of Fashion Fights for Children's Rights, an initiative to align her brand with various children's charities.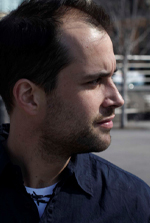 Tom Scott
Knitwear

Tom Scott's knitwear collection explores new ideas of construction, dismantling pieces and reassembling them with unconventional results, often relying on accidental discoveries. Born and raised in Bucks County, PA, Scott became interested in fabric and knitting as a child spending summers with his grandmother, who was a lacemaker. He studied textile design in Philadelphia and Scotland before moving to New York in 1996.

Scott started his career designing accessories for Ralph Lauren Collection before starting his own line in 2001. His work has been featured in leading publications such as Vogue, W, T/The New York Times Style Magazine, Harper's Bazaar, and Elle as well as at the 2006 National Design Triennial at the Cooper-Hewitt, National Design Museum in New York. He was the guest creative director for TSE's spring 2009 collection, and he has designed knitwear for John Malkovich's menswear collection Uncle Kimono, and Raoul, a Singapore-based fashion company.
---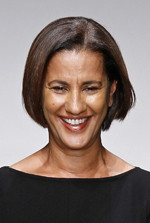 Amsale Aberra
Special Occasion

While planning her wedding in 1985, Amsale Aberra discovered an untapped niche in the bridal market: elegant, understated gowns. So she placed a classified ad and began a custom-made dress business out of her New York City loft, offering a simple, refined aesthetic. Since then, Amsale, a native of Ethiopia and graduate of FIT, has become synonymous with the "forever modern" wedding dress.

In 2001, Aberra opened her Madison Avenue boutique—a 5,000-square-foot space showcasing her Amsale, Little White Dress, Christos, and Kenneth Pool collections. Her designs can also be found nationwide at retailers like Neiman Marcus and Saks Fifth Avenue. Her creations have been worn by stars such as Halle Berry, Salma Hayek, Katherine Heigl, Heidi Klum, Julia Roberts, and Vanessa Williams, and featured on TV (Greys Anatomy), in films (27 Dresses), and in magazines.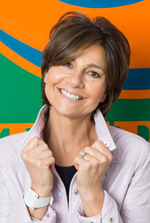 Lisa Perry
Sportswear

Lisa Perry is a dynamic New York-based designer whose fashion, accessories, and home goods take their inspiration from the late 1960s and early 1970s. Her design aesthetic features clean lines, geometric shapes, bold colors, and minimalism. She attended FIT, studying textiles and color theory as well as fashion and art.

Lisa began designing clothing in October 2006. The first sales were out of her second-floor loft in Soho, where she produced custom dresses for friends and acquaintances with a local couturier. The business has grown into a lifestyle brand that includes clothing, accessories, children's wear, shoes, and home products, as well as special-edition pieces using works by artists Roy Lichtenstein and Andy Warhol. Her flagship store is located on Madison Avenue in New York City, which has now also become home to the Lisa Perry design studio.
---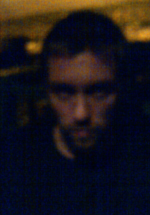 Lars Andersson
Knitwear

Lars Andersson is the designer and founder of Lars Andersson, knitwear.