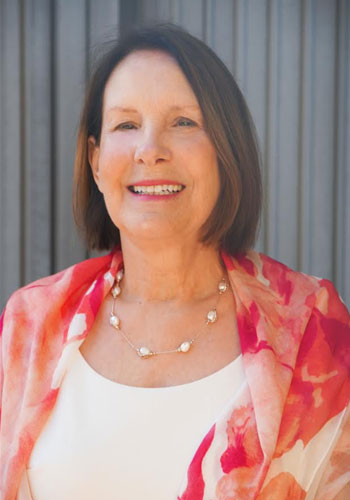 Catherine O'Rourke is the interim vice president for Enrollment Management and Student Success, providing executive leadership to the division. She oversees student support services, including the offices of Admissions, Registrar, Financial Aid Services, International Student Services, Student Life, Residential Life, Health Services, Counseling, Disability Services (FIT-ABLE), Athletics and Recreation, and the Educational Opportunity Program.
O'Rourke has 45 years of administrative experience across a broad spectrum of public and private higher education institutions, serving both domestic and international undergraduate and graduate students. Prior to joining FIT as vice president, she twice served as a member of EMSS, focused primarily on the strategic recruitment plan for degree-seeking students.
She also served as vice president for enrollment management at Honolulu's Chaminade University, a federally designated institution serving Native Hawaiians and Pacific Islanders. As the vice president for enrollment management at Champlain College in Burlington, Vermont, she was instrumental in the implementation of an institutional scholarship strategy to enroll career- focused undergraduates and graduate students in the MFA program.
Most of her career was spent in the undergraduate admissions office at NYU as the director of enrollment services. She was a key member of the enrollment management team that transformed the university from a commuter institution to a residential and global enterprise.
The hallmark of her career has been the opportunity to support uniquely diverse student populations including traditional undergraduate students as well as on-campus and online adult learners including veterans and their dependents.
O'Rourke earned a Bachelor of Arts in studio art from Marymount Manhattan College and pursued a Master of Fine Arts at C.W. Post College of Long Island University.