Yunyoung Chung
I was chosen as one of 3 finalists from FIT for the CFDA scholarship contest. The CFDA contest is mandatory for all 6th semester Fashion Design students at FIT, and one of the biggest contests in fashion design. The final scholarship winners will receive notice soon!
David Kim
Currently I am working on my senior thesis and have taken some photos of the sleeve detail made from nylon charmeuse fabric.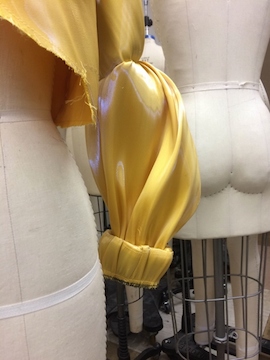 Final project - finished garment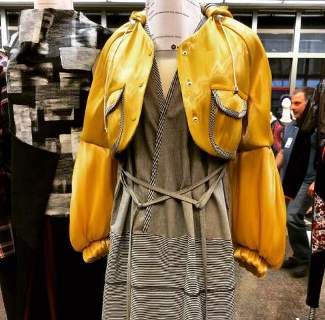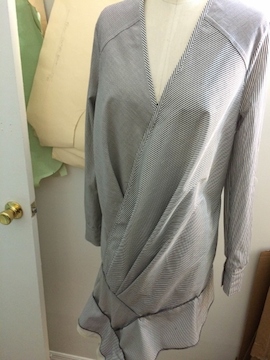 David Neiditch
I build model steam engines. This is a fully functional model built from unfinished castings. It combines a number of features from Watt's pioneering engines. It operates on either compressed air or steam. Building one of these is a lot of work.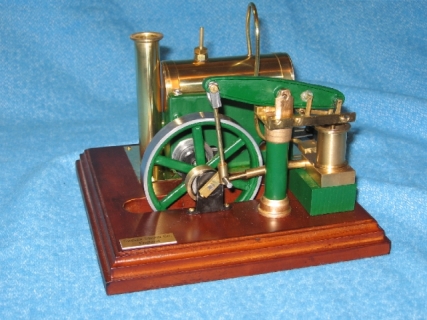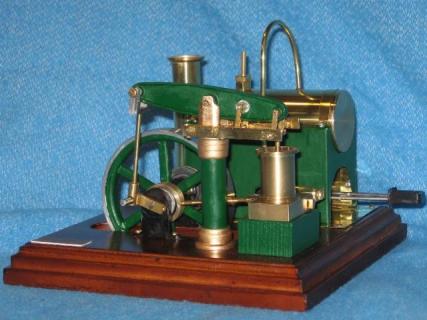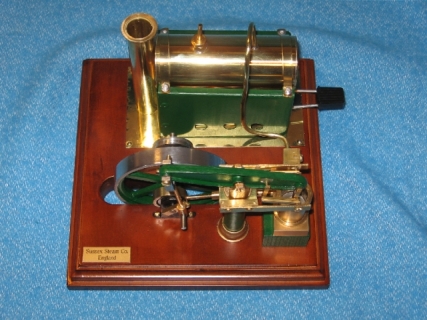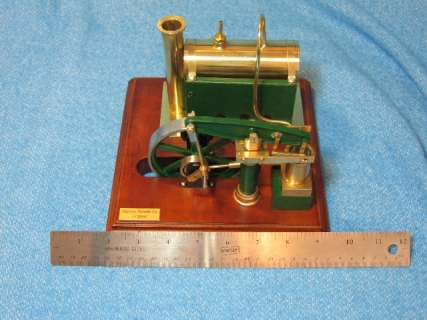 I also build Tokonomas. Many Japanese homes have a Tokonoma or just Toka. It is a recessed space to display aesthetic objects and may not be used for practical purposes, sort of an oasis of calm. I built this one after my wife Stephanie and I visited Japan. It is a bit of mixed cultures. The wall hanging is from Nepal.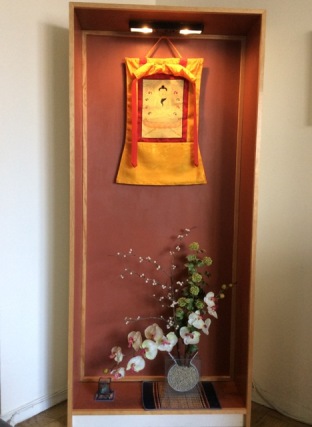 Johnny Ng
I will be graduating from the School of Visual Arts on Thursday, May 14th. My thesis project will be on display at the SVA gallery exhibition from May 26th through June 6th.
Here is the address: 601 West 26th street, 15th fl. The gallery is open Mondays to Saturdays from 10 am to 6 pm , so stop by.
Jonathan Mindell
Honored to report a movie I worked on (as a non-starring actor) which won not one but three Academy Awards at this year's Oscars. . Way to go, "Birdman!"
Recently participated in the annual Shakespeare Sonnet Slam in Central Park. 100 actors, including celebs, recited all 154 poems.
A memoir about my time as a contestant on a quiz show appeared in this year's "And Then," the literary anthology published by FIT's very own Robert Roth.
Larry Torres
I just got elected as Vice President of Student Government for the FIT Student Association for Fall 2015/ Spring 2016.