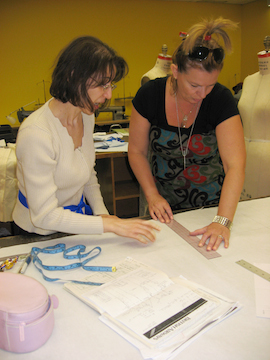 The Academic Skills Tutoring Center hires current FIT students, graduates and people from outside the college. Hiring is based on need. You must have received an A or A- in a course in order to tutor a particular class or must have a written recommendation from a professor. If you would like to tutor a foreign language, you must contact the Chairperson of the Foreign Language department and be approved by the appointed instructor for the language you would like to tutor.
The rate of pay depends on your degree level.
Rates of Pay: No degree, Associate's Degree - $12.00 p/h, Bachelor's Degree - $15.00 p/h, Master's Degree - $16.00 p/h
If you would like to apply to become a tutor, you must do the following:
1. Fill out a Tutor Application.
2. Bring the completed application along with a resume, transcripts, and a copy of your degree/s to A608B.
We are currently looking for tutors in the following courses/subject areas:
French, Italian, Portugese, AC411, AC423, MG306, SS376