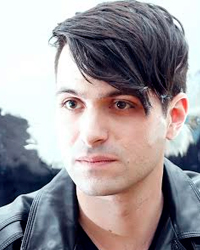 Francis Bitonti is the designer and founder behind Francis Bitonti Studio. Focused on process, the studio concentrates on projects that use 3D printing technology to produce intense formal intricacy without human labor. Bitonti is ushering in a new manufacturing paradigm through innovative use of cutting-edge digital design techniques and emerging manufacturing technologies, aimed at transforming mass production. Viewing mass customization as the future of manufacturing, he sees computational design, smart materials, and interactive environments as opportunities to create new aesthetic languages for our built environment. He applies that vision to a wide range of disciplines, from architecture to product design to fashion. His efforts in the classroom are an extension of his work in the studio—a fast-paced, process-centric approach to new and emerging technologies and their potential to yield never-before-seen results.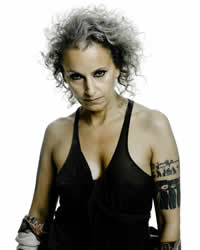 Sass Brown is acting assistant dean for the School of Art and Design at FIT, and an assistant professor in the Fashion Design Department. She holds a bachelor's in fashion design from Ravensbourne College of Art and Design in the UK, and a master's in Global Fashion Management from FIT, and is currently undertaking her PhD at the Swedish School of Textiles, University of Boras. Originally from London, she established herself as a designer with her own signature collection selling in the United Kingdom and across Canada. As a researcher, writer, blogger, and educator, her area of expertise is eco-fashion, in all of its various expressions, from slow design and heritage craft skills to recycle, reuse and new business models. She has published papers, spoken, taught, and advised women's cooperatives, educational institutions, government agencies, NGOs, SMEs and the creative industries in Brazil, Peru, Columbia, Chile, Sri Lanka, Korea, China, Italy, France, U.S., Canada, and the UK, on the topic of sustainable design. She promotes the best in eco-fashion design through various media, most notably her books Eco Fashion and ReFashioned, her website ecofashiontalk.com, and her journalism.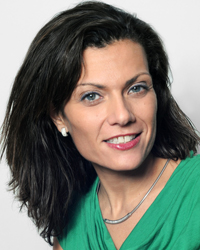 Tricia Carey is senior merchandising manager at Lenzing Fibers, Inc. With a bachelor's degree in fashion merchandising from Marywood University and an associates degree in textiles from FIT, she has held positions in fabric sales and development. More than 14 years ago, she started at Courtauld's Fibers in New York City, as apparel merchandising manager for Tencel. When Lenzing Fibers acquired Tencel Inc. in 2004, she continued her role in downstream marketing for the apparel market. Her global sourcing experience assists brands and retailers in evaluating supply chains and realizing effective means of using Lenzing fibers. She is vice-chair at Textile Exchange, a nonprofit organization that promotes the use of sustainable textiles. She is also a member of the Underfashion Club and Fashion Group International.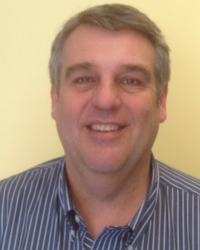 Sean Cormier has more than 25 years of experience in textile quality assurance, and teaches Total Quality Management and Textile Science at FIT. He works as a technical consultant to Sure Fit, a manufacturer of home furnishing products, developing textile products and finishes. After starting his career as a quality assurance manager for a converter, Pressman Gutman, he worked for Liz Claiborne overseeing the quality assurance department for the one billion dollar Liz brand. He was also a member of the committee that evaluated fabric mills and contractors around the world, working with more than 250 mills to ensure that the company's standards were met. He helped develop a formal certification program for mills, dyers, cut-and-sew manufacturers, and garment laundries, ensuring that facilities were in compliance with quality standards, and oversaw on-site evaluations. Projects of special interest include his work on stain- repellent finishes and development of the first wrinkle-resistant linen/rayon fabric. He has contributed to articles comparing the qualities of fabrics in various brands of denim, tights, and cashmere products. He has a BS in Textile Development and Marketing from FIT, and is working towards his master's in Textile Technology from North Carolina State University.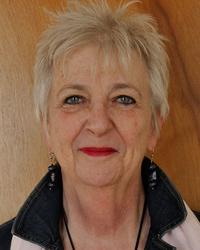 Ann Denton is an associate professor of Textile Development and Marketing at FIT with 25 years of experience in the knit design industry. She has taught knitting courses at FIT since 1993, including a class for industry professionals who desire a more in-depth understanding of knit fabric constructions. She has also conducted corporate training workshops in sweater fabrication for companies such as Lily Pulitzer, PHV, and Warnaco. She has worked in sweater design at Anne Klein, managing the company's knit development studio, and has done freelance design development for companies such as Ralph Lauren, Donna Karan, Lands End, Liz Claiborne, Ann Taylor, and Calvin Klein. Until 2007, she was the owner of Milford Design Studio, an agency for original knit textile artwork. Milford represented the work of approximately 30 designers, providing web-based design direction and trend forecasting services. Denton received a BA from Denison University in Ohio, and an MA from the University of Florida, where she won an award for excellence in teaching.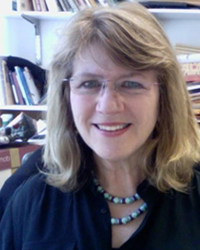 Karen Gentile, associate professor and chairperson of FIT's Textile/Surface Design Department, is a professional designer and fine artist involved with traditional art mediums, extensive experimentation with printmaking, and works on paper. She is interested in all design software and emerging technologies. Her work is influenced by travel and her passion for cultures worldwide. The spirit of creativity throughout history in fine art, architecture, music, and indigenous arts is a constant inspiration. A major focus of her design work has been gouache painting, hand painting on fabric, and digital design. Her fine art focuses primarily on painting in oils, watercolor, printmaking, and collage. She also works in jewelry design and is a certified instructor in precious metal clay techniques. Gentile has designed for home furnishings, fashion apparel, knitwear, dinnerware, and paper products for companies such as World Kitchen, Crown Crafts, Bibb, and Revman. Freelance assignments have included serving as an expert witness in copyright infringement cases, design studio consultant, and software trainer. Gentile holds an AAS in Textile/Surface Design and a BFA in Restoration from FIT.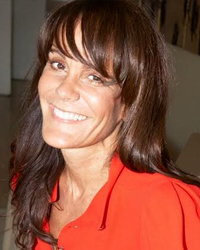 Julie Gilhart is a veteran and pioneer in the fashion industry. Her interests cross several sectors, including how to link fashion with environmental and social responsibility. She is a consultant with a variety of clients, ranging from the digital space to nonprofits, including Amazon.com's fashion division and LVMH. For 18 years, Gilhart was senior vice president and fashion director at Barneys New York, where she was involved in creative, design, and business direction, and was responsible for discovering and nurturing the businesses of new designers, including Alexander Wang, Nicolas Ghesquire, Proenza Schouler, and many more. She has also worked with more established labels such as Goyard, Jil Sander, and Prada. She spearheaded the development of an all-organic collection, Loomstate for Barneys Green, exclusive to the store. She inspired many designers to develop sustainable product, including Stella McCartney, who created an all-organic collection for the store. Gilhart is a founder of Fashion Girls for Humanity, which aids in disaster relief. She is a member of the Parsons Board of Governors and an ambassador for 1% For the Planet, and is a supporter of Waves4Water and Alice Waters's Edible Schoolyard Program in New York City.

Kater Hake is the vice president of agricultural and environmental research at Cotton Incorporated, where he is responsible for the cotton production research program. He leads a team of eight scientists who develop and support innovative problem-solving research to increase the profitability and sustainability of cotton farming in the U.S. Hake came to Cotton Incorporated from a long career in cotton research and management. Most recently he was the vice president of technology development at Delta and Pine Land Company. He has also held positions at Texas A&M University, the National Cotton Council, and the University of California. He holds three degrees from the University of California, at Davis and at Riverside.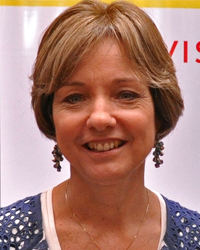 Jean T. Hegedus is currently the global business director for INVISTA's Denim and Wovens business. Hegedus has over 30 years of experience in the apparel industry, working first with DuPont de Nemours and then INVISTA. During this time she has held a variety of positions in public affairs, marketing, licensing, and branding. Most recently she has been involved in bringing to market innovations such as INVISTAS LYCRA dual FX fabric technology, which brings exceptional shape retention to super-stretch garments.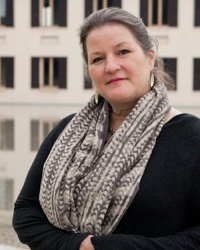 Debera Johnson is executive director of Pratt Institutes Center for Sustainable Design Studies (CSDS), leading the institutes commitment to integrate sustainability into academics, research, and practice. She is the executive director of the Pratt Design Incubator for Sustainable Innovation, founded in 2002 during her tenure as chair of Pratt's Industrial Design program. Under her leadership, the incubator has helped launch over 30 design-driven enterprises in four sectors—clean energy, fashion, product design, and design consulting—and has inspired the creation of the new Brooklyn Fashion + Design Accelerator. The BF+DA will host 25 fashion, product, and trans- media designers, expanding Pratt's commitment to support design-based enterprise. Johnson also coordinates the award-winning Partnership for Academic Leadership in Sustainability (PALS), which represents 30 art and design colleges working collaboratively to advance sustainability in art and design programs.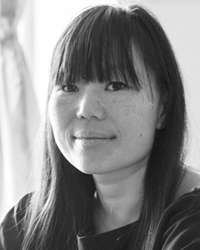 Karina Kallio makes modern, stylish, luxury clothing for boys and girls ages 6 months to 8 years. Founded in 2012, her brand upcycles carefully selected, quality pre-loved men's shirts into unique yet universal designs that are produced in limited quantities in New York City's Garment District. Created as an antidote to the disposable, low quality fast fashion that has saturated the market in past decades, the company aims to encourage thoughtful consumerism and sustainable design. With more than ten years of experience in the fashion world, Kallio has particular expertise in concept development, design, and production. Born and raised in Sydney, Australia, she was recruited by Abercrombie & Fitch, and moved to the United States. After nine years of product design and concept development for A&F, she left her position as director of concept design to start her own company.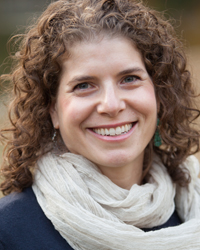 Nomi Dale Kleinman is a textile designer based in Brooklyn. She joined FIT's Textile/Surface Design Department in 2007 as an assistant professor specializing in weave design. She holds a degree in Fine Arts, with a major in textiles, from the Rhode Island School of Design. After working for the high-end residential fabric house Scalamandre, she was recruited by American Silk Mills, Inc., where she held various positions including director of CAD design and senior designer for almost ten years. At ASM she designed for clients such as Mark Pollack, Beacon Hill, and Kravet. On sabbatical from ASM in 2003, she traveled to Africa and Southeast Asia, where she studied traditional weaving techniques in Laos. In 2004 she earned ASM's Designer of the Year Award. At FIT, she co- coordinates the Annual Sustainability Conference and serves on the Presidents Sustainability Council. She continues to design for clients in the textile industry.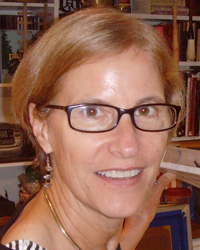 Catherine LeCleire received her BFA. from Philadelphia College of Art (currently University of the Arts) and MFA at University of Southern California. While in California she taught at Otis Art Institute, California State University Dominguez Hills and California College of Arts. She currently teaches Silkscreen and Painting at Pratt Institute and Book Arts at Montclair State University. She has shown her work nationally and internationally; her work is in the several collections such as the Baku Art Museum in Azerbaijan, Hunterdon Museum, Lafayette College, William Paterson University, Brooklyn Library, Huntington Art Museum and others.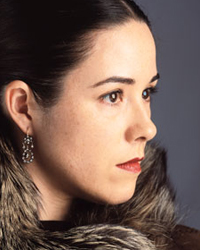 Patricia Mears is the deputy director for The Museum at FIT. She has organized exhibitions and written the accompanying books, published by Yale University Press. They include: Ralph Rucci: The Art of Weightlessness (2007); Madame Grs: Sphinx of Fashion (2008); Isabel Toledo: Fashion from the Inside Out (2009), co-curated with Valerie Steele; American Beauty: Aesthetics and Innovation in Fashion (2009); Ivy Style, (2012); and Elegance in an Age of Crisis (2014). Mears was also a contributor to the MFIT publications, Japan Fashion Now (2010) and Dance & Fashion (2014.) Previously, she was assistant curator of the costume and textile collection at the Brooklyn Museum of Art, organizing numerous exhibitions, including Fancy Feet (1993); A Slice of Schiaparelli (1995); and Japonism in Fashion (1998). Mears was a freelance curator and fashion historian for 20 years. She has organized over one dozen exhibitions in the United States, Europe, and Japan including Millicent Rogers (2002) for the Millicent Rogers Museum in New Mexico; XXIme Ciel: Mode in Japan (2003) at the Muse des Arts Asiatiques in France; Manuel: Star-Spangled Couture (2004) at the Frist Center for the Visual Arts in Nashville; and Cut and Construction (2005) for the Pratt Gallery in New York.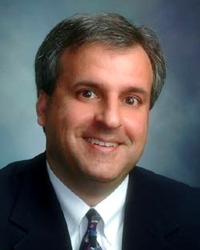 Mark Messura is senior vice president, global supply chain marketing, for Cotton Incorporated, where he is responsible for the company's global product marketing programs. The organization, funded by U.S. growers of upland cotton and importers of cotton and cotton textile products, is the research and marketing company representing upland cotton. Messura serves as chairman of the International Forum for Cotton Promotion. He is a member of the Industry Advisory Board for the Textile Development and Marketing Department at FIT and chairman of the Industry Advisory Board for Fashion and Textile Management Program at North Carolina State University. He serves on the Washington State University Extension National Board of Advisors, and is an adjunct associate professor at North Carolina State University's College of Textiles. Prior to joining Cotton Incorporated in 1994, Messura served as the director of policy and programs for the North Carolina Rural Economic Development Center, and as associate director of the North Carolina Board of Science and Technology. He earned a BA in economics from the University of Michigan and an MA in policy analysis from Duke University.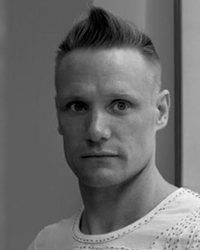 Timo Rissanen is an assistant professor of fashion design and sustainability at Parsons The New School for Design, in New York. He holds a PhD in design from University of Technology, Sydney; his thesis focused on zero-waste fashion design. Having lived in Finland, Spain, Australia and the US, Rissanen is interested in local perspectives on global challenges in fashion and design. He co- edited 'Shaping Sustainable Fashion' with Alison Gwilt in 2011, and he is currently writing a book on zero-waste fashion design with Holly McQuillan. Sustainability research is inseparable from Rissanen's design practice, and his work is exhibited internationally.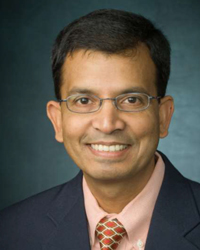 Ajoy K. Sarkar is an associate professor of Textile Development and Marketing at FIT. He holds undergraduate degrees in chemistry and textile chemistry from the Institute of Chemical Technology, Mumbai, and MS and PhD degrees in textile sciences from the University of Georgia. His expertise includes dyeing, finishing, product development, textile testing and analysis, and application of textile technology to design. His areas of research are sustainable textiles and protective textiles (UV protection, antimicrobial protection). Industry experiences include working as a dyer/color analyst in textile mills as well as in technical services with a dyes and chemicals manufacturer. Sarkar is author/co-author of numerous publications and research abstracts presented at national and international conferences. He has been awarded numerous research and teaching grants in areas related to environmentally sustainable textiles, protective textiles, and eco-fashion. In addition, he has been a consultant to many textile and apparel companies on fiber identification, fabric abrasion and strength, color and colorfastness, wicking and drying, flammability, and UV-protective clothing. He serves as the associate editor for textiles/fiber and polymer science for the Clothing and Textiles Research Journal. Sarkar is a member of professional societies and organizations including the American Association of Textile Chemists and Colorists (AATCC) and International Textile and Apparel Association (ITAA).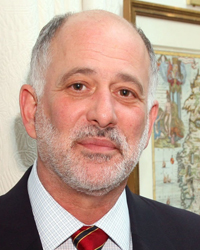 Jeffrey Silberman is a professor and chairperson of the Textile Development and Marketing Department in the Jay and Patty Baker School of Business and Technology at FIT. He is a consultant to the International Cotton Advisory Committee (ICAC) Secretariat, and serves as executive director of the International Forum for Cotton Promotion (IFCP). He has designed and implemented textile programs in more than 15 countries, and was a site guide for the Apparel and Home Textiles Internet Industry Channel for About.com. Silberman was a director of marketing for Cotton Incorporated, and prior to that that, technical director for United Merchants and Manufacturers, Inc. He holds a Master of Textiles (MR) degree from North Carolina State University, College of Textiles, a BS in Textile Marketing and Design from Philadelphia University, and Advanced Management Program Certificates from the Wharton School of Business in Finance and Accounting, and Marketing Management from the Columbia Graduate School of Business.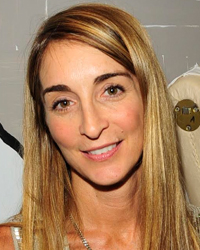 Janice Sullivan Janice Sullivan is the CEO of Edun Americas, founded by Bono and Ali Hewson in 2005. Edun is a global fashion brand bringing about positive change through its trading relationship with Africa, and its positioning as a creative force in contemporary fashion. Edun is building long-term, sustainable growth opportunities by supporting manufacturers, infrastructure, and community building initiatives. Edun continually seeks opportunities in Africa to provide trade and visibility for local businesses.
In 2008, Edun established the Conservation Cotton Initiative Uganda (CCIU) together with the Wildlife Conservation Society (WCS) and Invisible Children. CCIU provides funding, training, and enterprise support to cotton farmers to help build sustainable businesses in Northern Uganda, one of the country's poorest areas, now recovering from 25 years of civil war. It currently supports 10,000 farmers and their families.
In 2009, LVMH Mot Hennessy Louis Vuitton took a significant stake in Edun and relaunched the brand in both the women's and men's contemporary markets. Sullivan joined the company in 2009 after the LVMH investment, leading the global team in the US, Paris, London, and Ireland. An FIT alumna with a BS in Apparel Production Management, she has a strong foundation in product development and merchandising as well as general management. She has worked in various roles with notable brands under the Donna Karan International and Calvin Klein portfolios, serving as president of DKNY Jeans and of Calvin Klein Jeans. At Edun, Sullivan is committed to a brand built on a social concept that speaks to the passion of the next generation."