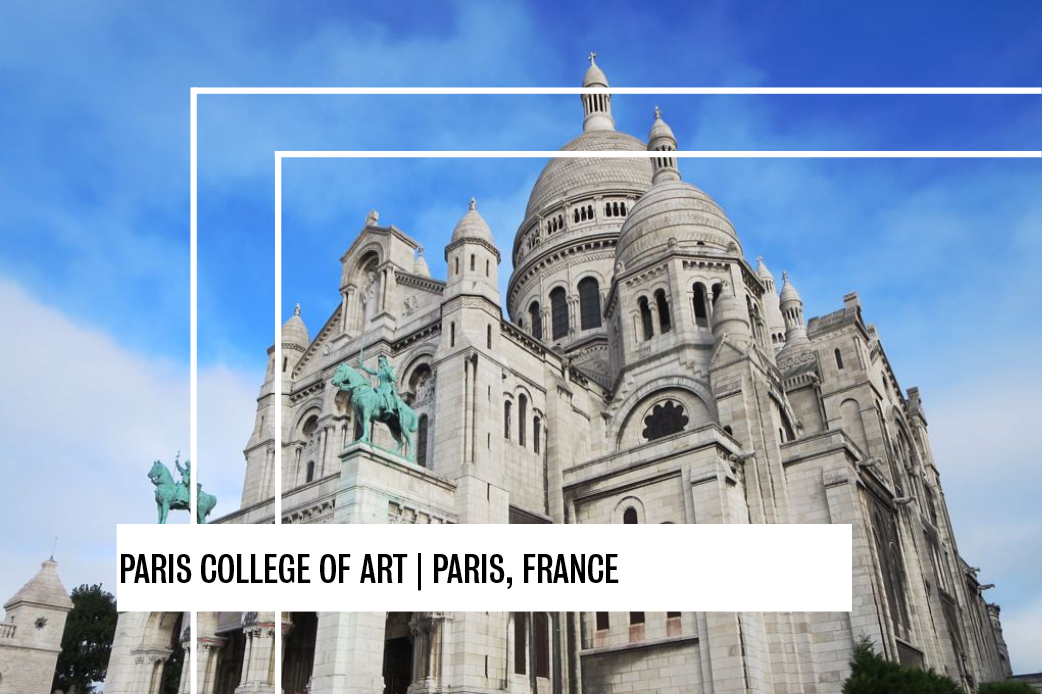 Program Type: Semester Study Abroad
The Paris College of Art (PCA), located in the tenth arrondissement of Paris, France, has three decades of experience nurturing students in the creative industries through affiliations with Parsons School of Design, The New School and the American University in Paris. As an independent institution, PCA offers a range of degrees in art and design specialties. Located in the cultural center of Paris, students can access every facet of creative expression from the Louvre to the Opéra Garnier to Le Grand Rex.
---
1-Oct: Spring

---
Minimum GPA 3.0
Matriculation in a Bachelor's degree program.
Photography students must obtain academic advisement and the approval of the Department Chairperson.
---
PCA offers a wide range of art and design courses.
Sample Schedules and Course Offerings
---
A detailed Academic Calendar can be viewed on the PCA website.
---
Students are responsible for making their own accommodation arrangements for the duration of their stay. PCA does not provide on campus housing; however, the Student Life Office at PCA can assist students with securing private student housing off campus. Students will receive an accomodation guide within their acceptance packet. Options range from private student housing, apartments with other students in Paris (can be non-PCA students if desired), and homestays.
Comforts of Home is Europe's leading provider of accommodations for study abroad students and the housing partner of choice of many Paris universities.
---
Students will be required to apply for a Study Visa for the duration of their stay in France. Students are encouraged to carefully review the Study Visa requirements. Supporting documentation will be provided after approval.
---
Health Insurance
FIT requires all students to be covered in the U.S. and internationally for the duration of their study abroad program. Two types of coverage are required:
1. FIT requires students to be covered abroad for the duration of their program. This policy is mandatory, therefore students cannot waive it.
Coverage abroad: UHC Study Abroad Insurance
*Students will be enrolled and account will be billed before start of program. More detailed information about coverage and claims processes will be provided post-approval.
2. FIT requires students to be covered in the U.S. for the duration of their program. Students may waive the Haylor insurance using the standard waiver process if they already have a U.S. based insurance policy with equal or better coverage.
Wellness
PCA provides a quality learning environment for all of their students and they offer access initiatives to address and support students' needs. For more details, see the PCA site here.
---
A copy of this form may be brought to Financial Aid Services so that a careful review of your program costs may be completed by an assigned financial aid counselor.
---
See the Scholarships & Financial Aid page.
---
Application, Instructions and Preparations