NSCAD University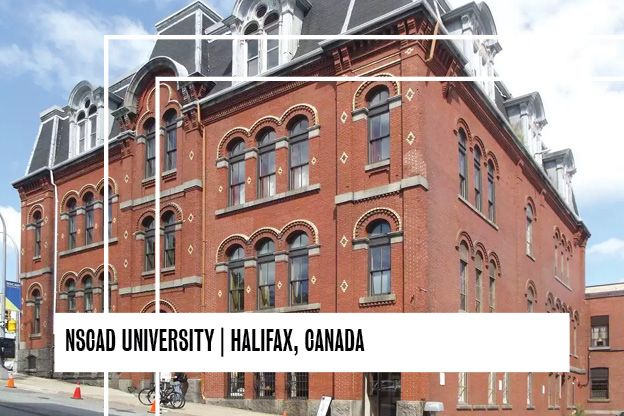 Program Type: Exchange
The Nova Scotia College of Art & Design (NSCAD), located in Halifax, Canada, emerged as the epicenter of art education in North America in the 1970s. NSCAD respects the past through the acquisition and restoration of historic downtown Halifax buildings, while pushing forward as Canada's principal degree granting university dedicated to visual arts. Halifax is a major cultural center with vibrant music festivals, thriving film production scene and historic site of architectural renown.
---
15-Feb: Fall
---
Minimum GPA 3.0

Matriculation in a Bachelor's degree program.

Textile/Surface Design Students must obtain academic advisement and the approval of the department Chairperson/Advisor.
---
NSCAD Program - Textiles and Fashion
---
A detailed Academic Calendar can be viewed on the NSCAD website.
---
Located in the heart of downtown Halifax's cultural, financial and shopping district, NSCAD University does not maintain student residences. Students are therefore responsible for making their own housing arrangements in the Halifax/Dartmouth area. Affordable housing exists in a variety of neighborhoods within a short walking distance to the campus. Most students rent furnished rooms from private owners or share an apartment, flat or house with other students.
NSCAD Housing
Residence Housing at Dalhousie University
---
US citizens will enter as student visitors and will not require a Study Visa for the duration of their stay in Canada. All non-US citizens are encouraged to carefully review the Study Visa requirements. Supporting documentation will be provided after approval.
General Canadian Visa Information
---
Health Insurance
FIT requires all students to be covered in the U.S. and internationally for the duration of their study abroad program. Two types of coverage are required:
1. FIT requires students to be covered abroad for the duration of their program. This policy is mandatory, therefore students cannot waive it.
Coverage abroad: UHC Study Abroad Insurance
*Students will be enrolled and account will be billed before start of program. More detailed information about coverage and claims processes will be provided post-approval.
2. FIT requires students to be covered in the U.S. for the duration of their program. Students may waive the Haylor insurance using the standard waiver process if they already have a U.S. based insurance policy with equal or better coverage.
Wellness & Support
NASCAD strives to create a learning enviornment condusive to the success of every student. A wide range of support services are available to FIT students. For more details on services offered visit NSCAD Wellness Services.
---
A copy of this form may be brought to Financial Aid Services so that a careful review of your program costs may be completed by an assigned financial aid counselor.
---
See the Scholarships & Financial Aid page.
---