Leeds College of Art
Program Type: Exchange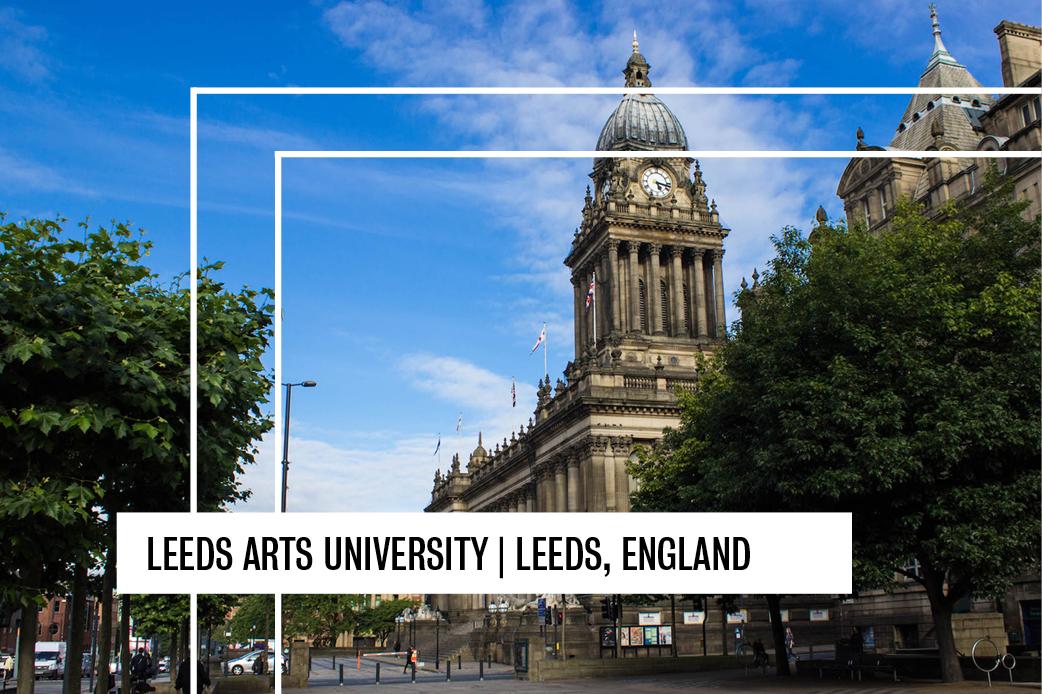 Program Type: Exchange
The Leeds Arts University (LAU), located in West Yorkshire county, England, has been a pioneer in developing new methods of teaching and qualifying arts education since its inception in 1846. LAU offers a range of degree programs in creative arts and design with an open-ended, creative and flexible approach that has been adopted by all universities in the UK. The city of Leeds is one of UK's most prosperous and fastest growing cities, with a strong sports heritage, round the clock nightlife and cultural activities, and highly popular with businesses in the creative industries, particularly for graphic design and advertising.
---
15-Feb: Fall
---
Minimum GPA 3.0
Matriculation in a Bachelor's degree program.
Advertising Design students must apply online and submit a Web portfolio to Prof. Joseph Staluppi (D-319) with 12 pieces of recent work no later than

February 15th by 5:00pm

. Students must obtain academic advisement and approval of the department Chairperson/Advisor.
Advertising Design students are eligible during their 7th semester.
---
Advertising Design students take courses in the Creative Advertising BA (Hons)Program at LCA.
LAU Course Catalog
Creative Advertising Programme Video
---
A detailed Academic Calendar can be viewed on the LCA website.
---
On-campus housing is available to students attending Leeds College of Art. LCA recommends that international students stay at Liberty Park, which houses a large amount of UK students.
---
US citizens will enter as student visitors and will not require a Study Visa for the duration of their stay in England. All non-US citizens are encouraged to carefully review the Study Visa requirements. Supporting documentation will be provided after approval.
---
FIT requires all students to be covered in the U.S. and internationally for the duration of their study abroad program. Two types of coverage are required:
1. FIT requires students to be covered abroad for the duration of their program. This policy is mandatory, therefore students cannot waive it.
Coverage abroad: GeoBlue Study Abroad Insurance
*Students will be enrolled and account will be billed before start of program. More detailed information about coverage and claims processes will be provided post-approval.
2. FIT requires students to be covered in the U.S. for the duration of their program. Students may waive the Haylor insurance using the standard waiver process if they already have a U.S. based insurance policy with equal or better coverage.
Coverage in the US: Haylor Student Health Insurance
---
A copy of this form may be brought to Financial Aid Services so that a careful review of your program costs may be completed by an assigned financial aid counselor
---
See the Scholarships & Financial Aid page.
---
Application, Instructions and Preparations