The aim of Leadership Programs in the Department of Student Life is to offer an array of opportunities for students to develop a definition of leadership, informed by their personal experience and a deep understanding of how their strengths and talents can serve society. Leadership at FIT is defined as a shared process wherein individual strengths combine across disciplines and backgrounds to create a more equitable and sustainable global community. Leadership programs and offerings complement the work of other areas in the division, and enhance these experiences by providing an overarching leadership framework that emphasizes self-awareness and personal strengths, shared leadership, group dynamics, and a commitment for positive social change. Embedded in all of our efforts is a commitment to social consciousness and civic engagement. Leaders at every stage are inclusive, innovative, civically minded, and interdisciplinary.
From orientation to commencement, students at the Fashion Institute of Technology will have the opportunity to develop a deep understanding of how they can impact both their industry or field of study and the world around them. Using FIT Link, students will have a clear pathway to follow to achieve different leadership statuses along their journey as a student:
Emergent Leader
Developed Leader
Advanced Leader
Executive Leader
Student leaders will have options of various workshops, training's, retreats, community service and more in order to reach each leadership milestone and will be able to track their own progress through the Pathways feature in FIT Link. Sample programs include but are not limited to:
training (leadership training, on-campus job training, Tiger Leader training, etc.)
participation in campus events (Dean's Speaker Series, leadership workshops, guest speakers, etc.)
community service participation (impact days, community service hours, alternative spring break, orientation service project, etc.)
Becoming an agent for change (mentoring, presenting at Tiger Leader Training, Shark Tank Project Execution, passion project, etc.)
For more information, visit FIT Link and check the Paths tab to start your leadership journey today! Contact [email protected] with any questions.
Leadership Weekend
Once a year, the Department of Student Life offers Leadership Weekend for up to 100 students interested in developing new leadership skills. This program is held over a weekend, off campus, and is funded by the FIT Student Government Association.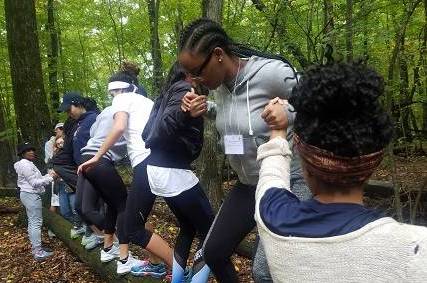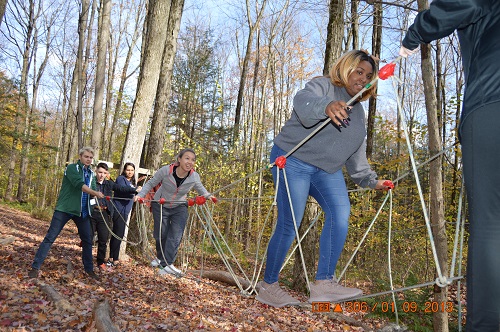 In addition to these programs, we offer a variety of leadership events. We are always looking to expand our opportunities to educate the campus community on creating social change and being a leader. Please contact [email protected] to share ideas on how we can expand our outreach with FIT students or if you have questions, about our offerings.