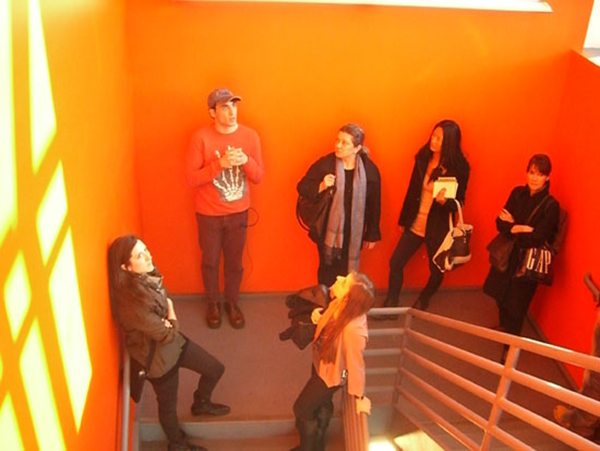 The Sustainable Interior Environments Master of Arts program's intensive, highly-structured curriculum focuses on the study of the principles and theory of sustainable interior environments, and their application throughout the design process.

The 2-year program, intended for interior designers, architects, facility planners and managers, and other built environment professionals is structured as a part-time evening 36 - credit program.
Course topics address a broad definition of sustainability and include such areas of knowledge as behavioral concerns, ecology, indoor environmental quality, environmental systems, inclusive design, history of sustainable architecture and interior design, chemistry and materials, and products for interiors.
Four graduate seminars, delivered throughout the program, integrate the courses in the program and guide students toward a self-designed research-oriented thesis that can be practice led.
Examples of recent students thesis topics:
Attaining Integrative Design Team
Comparative Study of Sustainability Trends in Residential Interior Design as Observed in Contemporary Condominiums Built in New York NY and Seoul, South Korea.
How can designers infuse sustainable strategies in the creation of small interpretive exhibitions?
Sustainability and Interior Design Education
Can residential interior design improve homeowners knowledge and understanding of sustainability and encourage environmentally responsible behavior?
Fire Retardants in Commercial Furnishings
Major obstacles that face residential interior design in the reach toward sustainable practices
How effective sustainable design strategies that relate to the built environment can be found in the principles of complementary and alternative medicine?
Graduates of the program gain highly marketable expertise that enables them to advance in their current employment, as well as assume leadership positions in the design industry, in educational institutions and in industry research centers. They are prepared to provide services to architectural, interior, and product design firms as consultants and experts equipped with advanced, up-to-date knowledge in integrated sustainable design methodology.