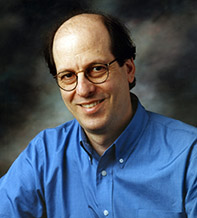 Ron Eligator is an adjunct faculty member in the Sustainable Interior Environments Graduate Program. He is a Principal of Acoustic Distinctions, New Rochelle, which he joined in 1993. He designs acoustical environments for classroom and conference facilities, music and drama performance facilities, auditoriums, screening rooms, rehearsal spaces, houses of worship and recording and production spaces.

His responsibilities include design leadership and coordination for design drawings, documentation, and construction administration review. His expertise spans architectural acoustic systems, mechanical and electrical systems noise and vibration control, audio/video systems and environmental noise control. For 10 years prior to joining Acoustic Distinctions, Ron was Senior Consultant in Acoustics with Robert A. Hansen Associates.

Ron holds a Master of Science degree in Mechanical Engineering from Yale University and a Bachelor of Arts in Music from Williams College. Published articles include Maximizing field performance of thin, light-weight partition and floor assemblies (A); (2008); Control of low-frequency sound to improve spatial uniformity in music production spaces (A); (2008); Building vibration excited by step dancing Case study (A); (2007); Preserving the acoustics of the Mahaiwe Theater (A); (2005); and Key acoustical issues associated with the renovation and restoration of the Southern Theatre, Columbus, Ohio (A); with David W. Kahn; (1999)

Ron is a member of the Acoustical Society of America; the American Society of Heating, Refrigeration and Air Conditioning Engineers; and the ASTM International.