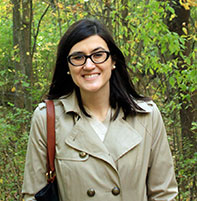 Mandi is an adjunct faculty member at FIT in the Sustainable Interior Environments Graduate Program. She teaches the graduate course Ergonomics and Universal Design.

With a background in physiology, ergonomics, and biomechanics, she is interested in teaching how interior environments can be designed to safely fit each user and his/her capabilities. Having had the opportunity to evaluate many occupational settings, Mandi is excited to be bringing ergonomic awareness to those designing residential environments.

Working as a research associate, Mandi has had the opportunity to study seating design with a leading ergonomic furniture company in New York City. Mandi holds Master of Science degrees in both Human Movement Science from Utah State University and Ergonomics and Biomechanics from New York University. She is currently completing a doctorate degree in Ergonomics and Biomechanics at New York University.