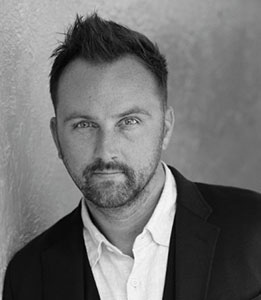 Kacper Dolatowski is an experienced product and lighting designer focused on integrating lighting solutions into urban systems, architectural space, and interior details. Founder of Axon Design Inc., a multidisciplinary design studio specializing in design and manufacturing of lighting objects for commercial and residential projects.

With over 14 years of practicing design in various positions and multiple projects his work can be seen in the USA, Asia, Europe and Middle East.

Kacper's work has been published in numerous design publications including Interior Design, Architectural Record, WWD, Contract, Hinge, Surface, VMSD, Architectural Digest, Design Bureau, Food and Wine, Forbes Magazine, Gazeta Wyborcza and Shotenkenchiku.

Since 2012 he has been enrolled in the PhD program at the Academy of Fine Arts in Wroclaw, Poland, and actively conducts research in the field of lighting design and its impact on human behavior and development processes. Kacper holds an MFA in Product Design from the Academy of Fine Arts in Wroclaw, Poland, a BFA in Industrial Design from RIT in Rochester, NY and a Diploma in Jewelry Design from the School of Applied Arts in Wroclaw, Poland.