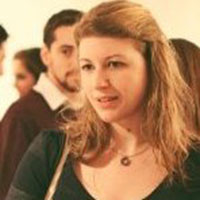 Eleanor Luken has a background in the design and evaluation of natural play areas for young children. She is currently completing a PhD in Environmental Psychology at the Graduate Center, CUNY. Eleanors areas of expertise include social experiences of place in designed environments; American urban and architectural history and theory; the design of play environments (particularly natural spaces); and socio-constructivist and Reggio Emilia-inspired early education.
In her work experiences she has been called upon to: serve as an active team members, oversee graduate assistants, learn unfamiliar computer programs, design and teach in an early education art room, coordinate/manage projects from beginning to end, and produce professional writing including grant applications, Institutional Review Board applications, evaluation reports, and peer-reviewed publications.
Eleanor has an MS in Architecture from the University of Cincinnati and BA in Fiber Arts from the University of Louisville.