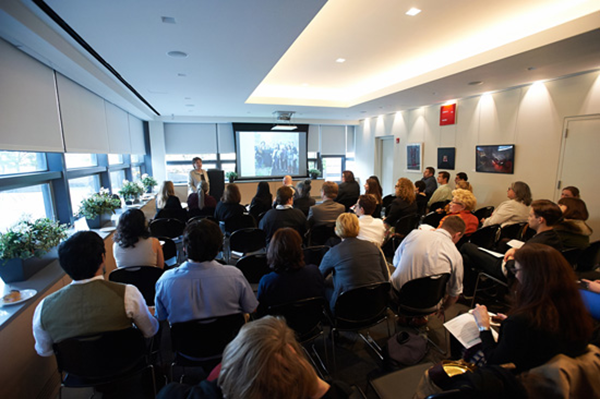 General
For admittance to degree candidacy, students must have satisfied all outstanding prerequisites, completed a minimum of 36 approved course credits, achieved a final grade point average (GPA) of 3.0, and had their thesis approved. Students must have advanced to degree candidacy before being permitted to attend graduation ceremonies.

Self-Designed Thesis
Graduating students in the MA in Sustainable Interior Environments program are required to complete a master's thesis, in the form of an academic paper and/or design project focusing on a specific aspect of sustainability in interior environments. Students should select a topic that is interesting for them, and whose research and composition is manageable within a 12-month period.

It is the responsibility of the students to submit, and have approved, their topic proposal to the department thesis project coordinator. Students are expected to submit their written proposals at the end of second semester.

Time Requirement for Degree Completion
Students will have two years to complete all degree requirements, including the thesis project. Extensions may be granted to degree candidates, on a case-by-case basis, at the discretion of the chairperson.