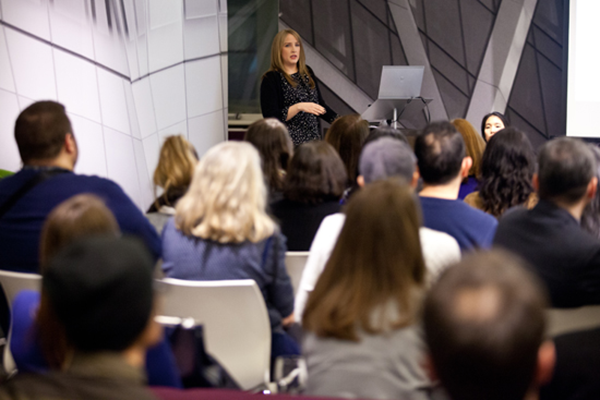 The Sustainable Interior Environments Master of Arts program is honored to have a volunteer Advisory Board comprised of sustainability leaders in the built environment fields. The Board of Advisors brings its knowledge and experience to play a key role in the advancement of the program reputation and capabilities. Members of the Board have following primary responsibilities:
to support the educational mission of the program and program activities, and to facilitate collaboration with industry;
to advise and support the program students, faculty, and administration on the future of the program development;
to be ambassadors of the program in the industry;
and to help identifying resources that will assure further advancement of the program.
Members
Grace Arnold Malmquist, LEED AP O+MVP and NAM Region Head, Sustainability, Citi Realty Services
Christine Barber, Director of Research Associate, Gensler United States
Jennifer T. Busch, Vice President A&D Market Development, Interface
Tracy Backus, LEED AP ID+C Director, Sustainable Programs, Teknion
Susan S. Szenasy, Editor in Chief, Metropolis Magazine
Andrew Whalley, Deputy Chairman B.Arch AA Dipl RIBA AIA FRSA, Grimshaw
Grazyna Pilatowicz, honorary advisory board member and founding chairperson, Sustainable Interior Environments