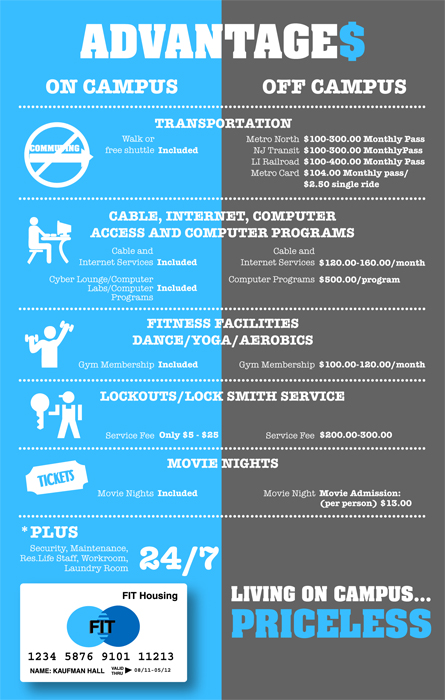 Come check out Kaufman Hall, FIT's residence hall for current/returning students. Remember: the Fall 2018 and Spring 2019 housing application is available beginning 1pm February 27, 2018 until 1pm March 1, 2018.
Kaufman Tour Dates:
Tuesday, February 20, 6:15 pm and 9:15pm
Wednesday, February 21, 6:15 pm and 9:15 pm

Meet in front of Feldman Center. RAs will escort you to Kaufman Hall. Tours include work/study room, gym, laundry room, cyberlounge, and sample room.

Related Links
Video Tours of FIT Residence Halls
Fall Housing application for Current/returning students