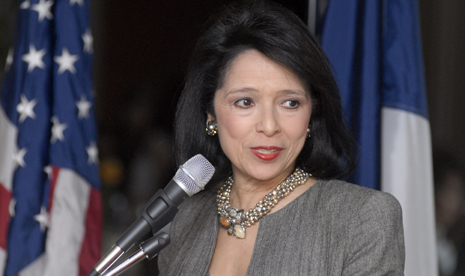 Dr. Joyce F. Brown is president of the Fashion Institute of Technology. Appointed in 1998, she is the college's sixth president.
» Read Dr. Brown's full biography.
Overseeing a nine-member cabinet of senior administrators, Dr. Brown engages the college community in strategic and investment planning efforts to build faculty ranks, increase technology, expand the curriculum, and improve student services. She also leads other major college initiatives on diversity and sustainability.