Blackboard Mobile Apps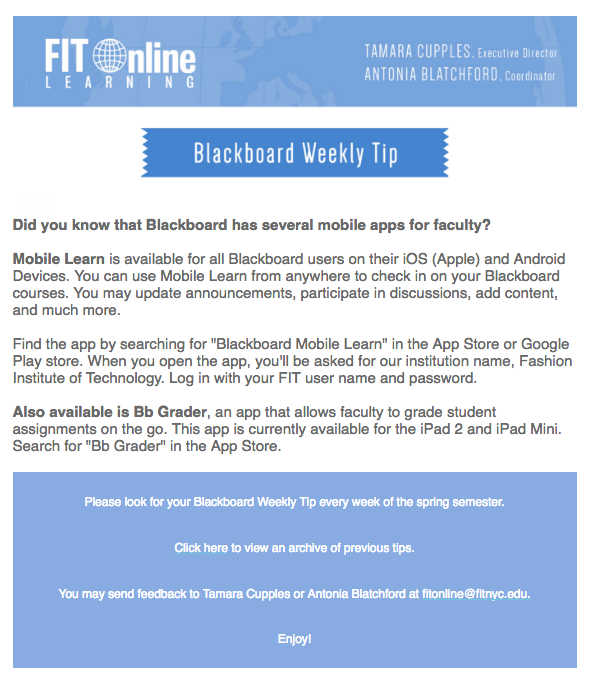 FIT Online Resources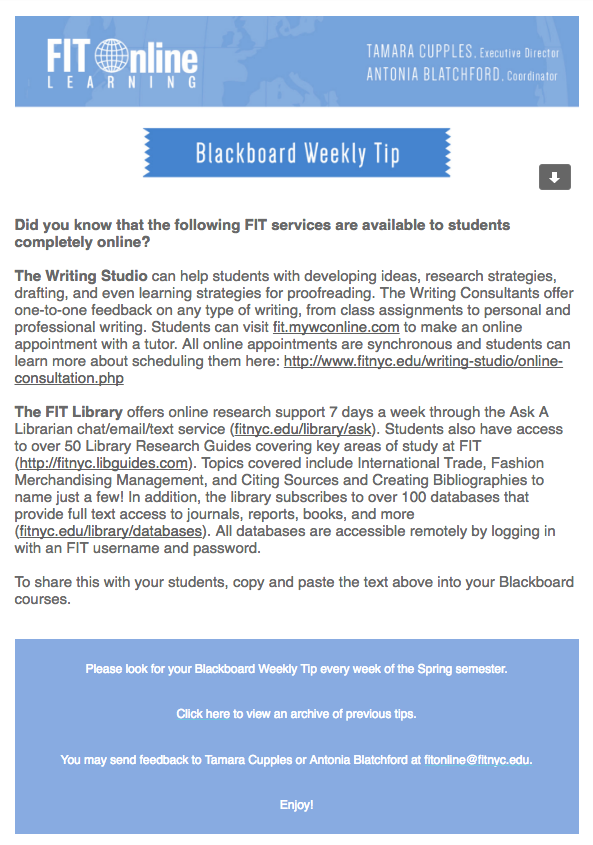 Hide Previous Courses From Your Blackboard Home Page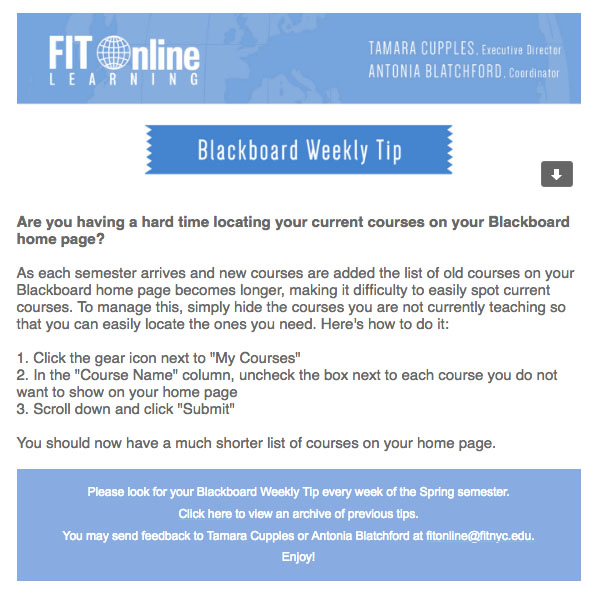 Course Reports
Catch a Glimpse of Another Online Course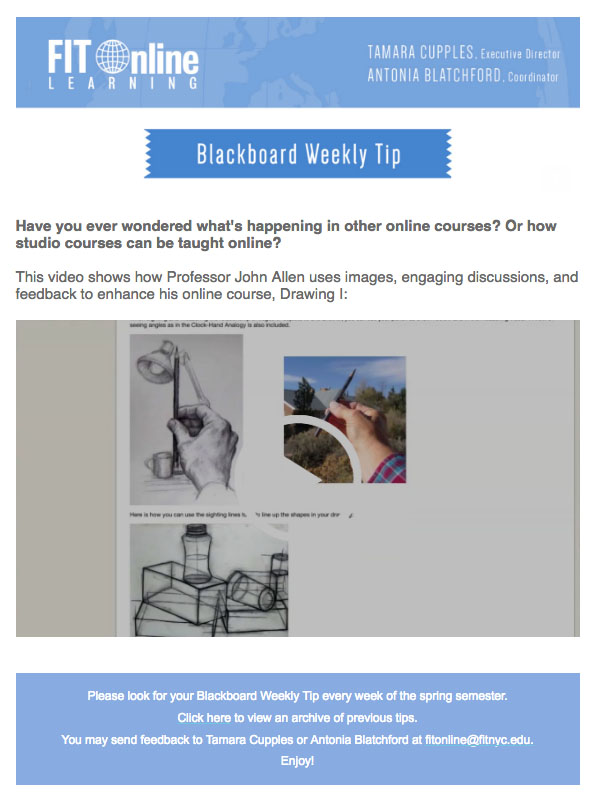 Don't Let Students Get Locked Out of Tests!
Hide Previous Courses From Your Blackboard Home Page
Taking Attendance in Blackboard
Working With Images
How to Make Your Course More Accessible
Welcome Back!
Edit Your Gradebook Offline
Winter and Spring Course Shells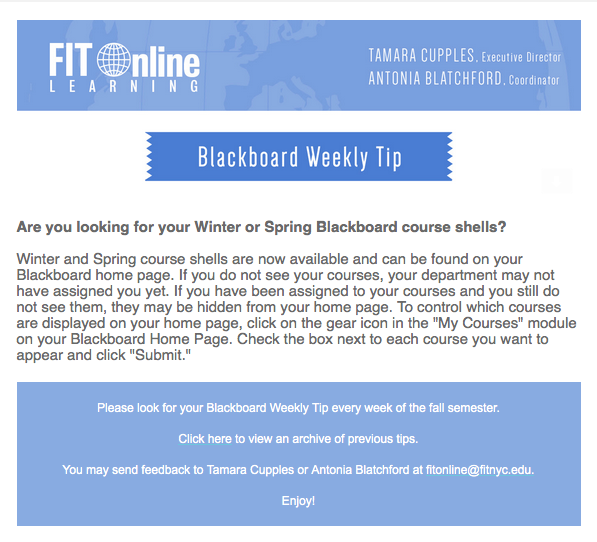 Strategies for Student Success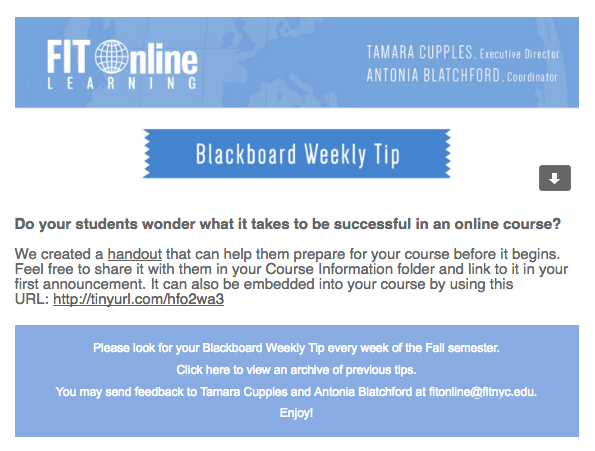 Please Share Your Feedback!
Preview Your Course as a Student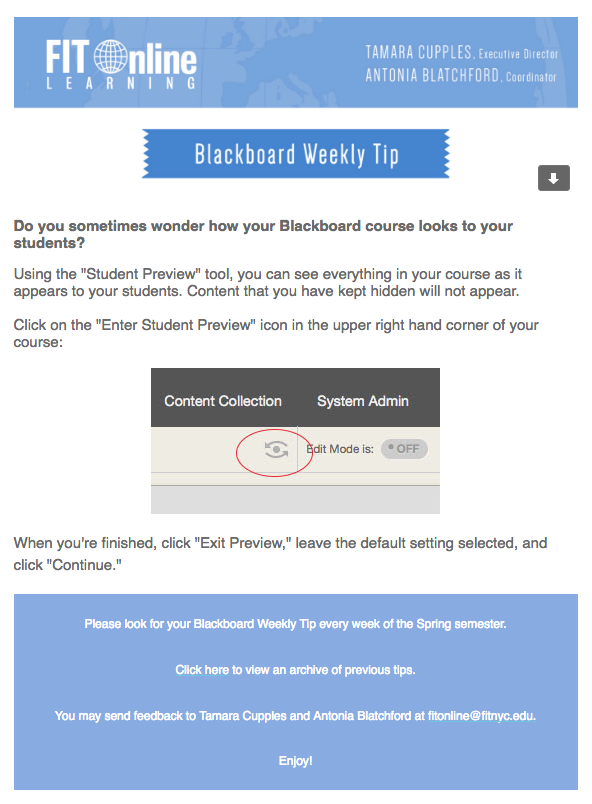 Blackboard Collaborate
Is Your Content Available To Students?
Grades of Zero Must Be Entered in the Grade Center
Access Previous Weekly Tips in the Archive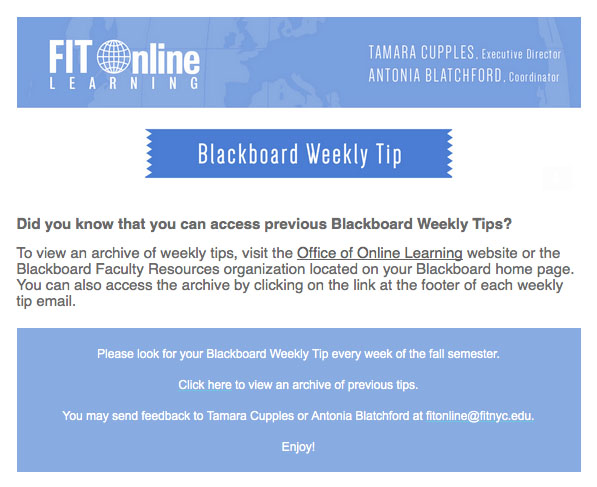 Goodbye Modules, Hello Learning Units!
Grade Center Column Management
Blackboard Times Out After Extended Periods of Inactivity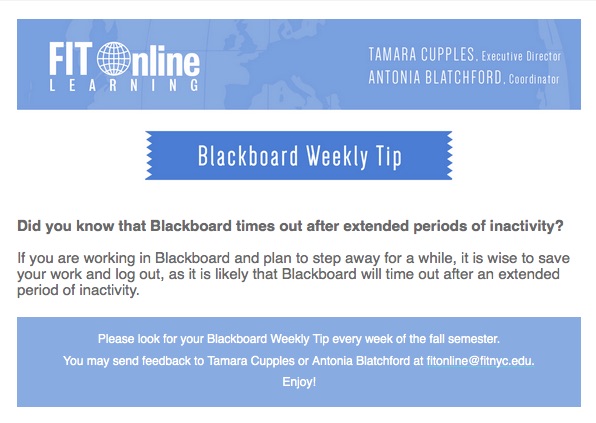 Keep Exam Answers Hidden From Students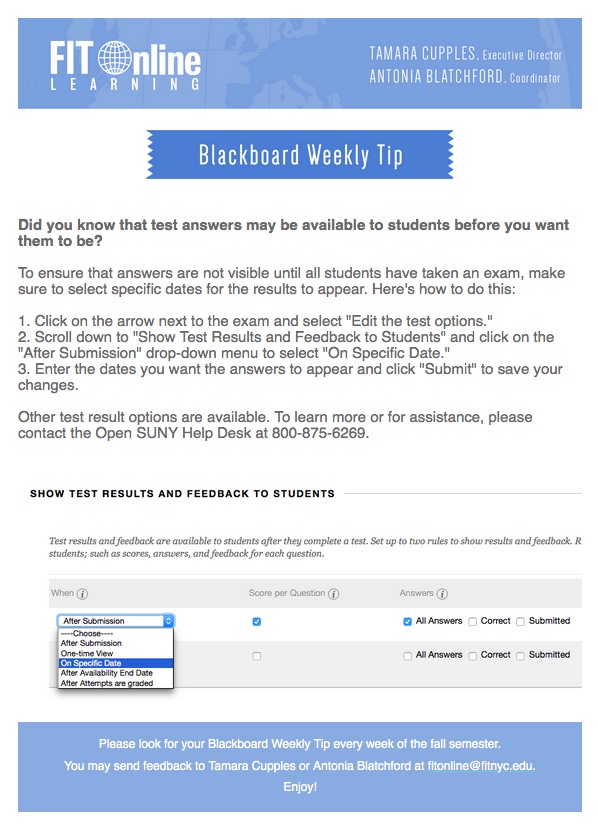 Retention Center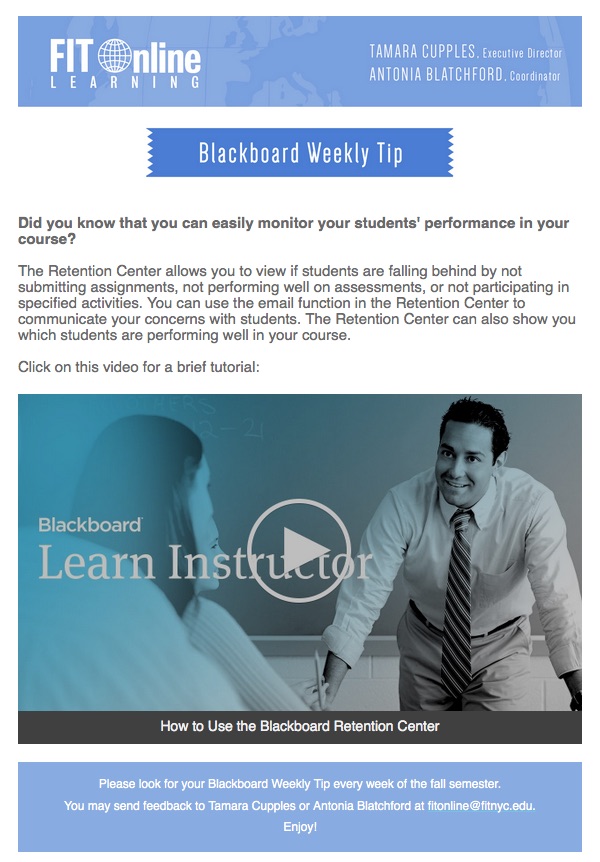 Browser Recommendations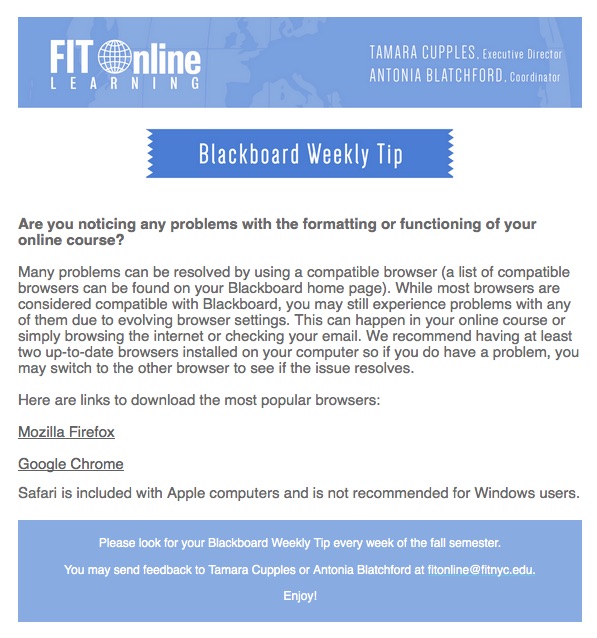 Archiving Student Emails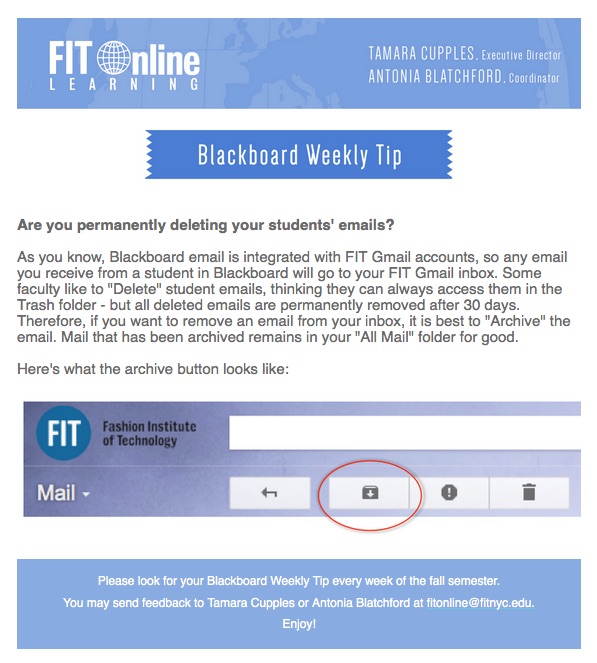 Are You Protecting Your Course?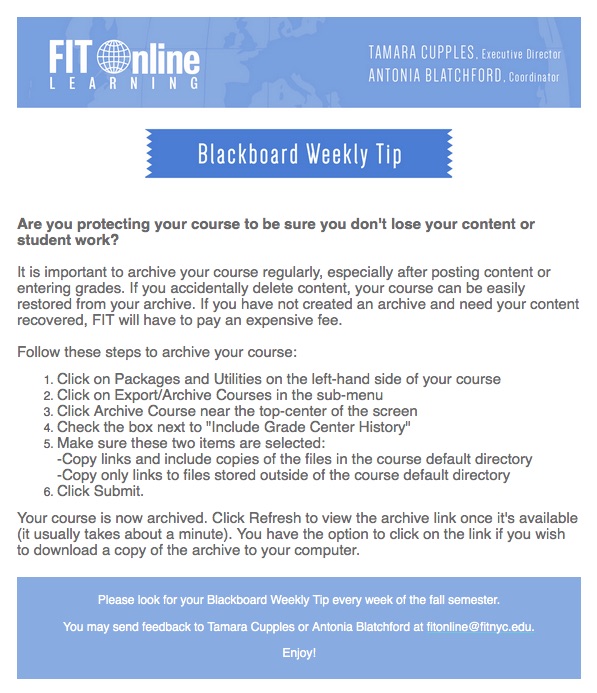 lynda.com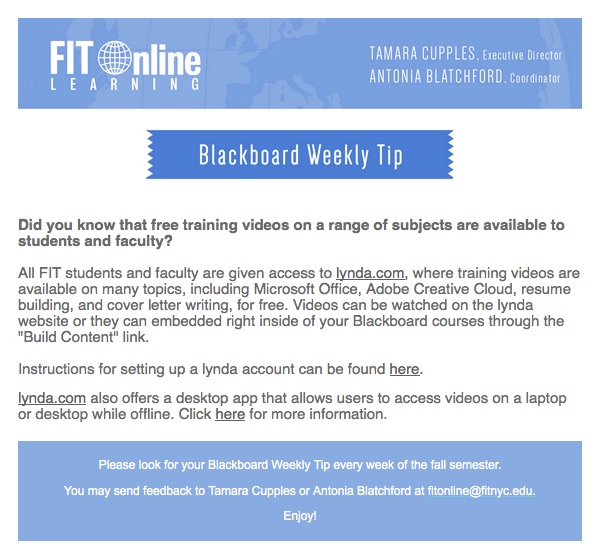 How to Get Help
Use Filters and Labels to Organize Your Email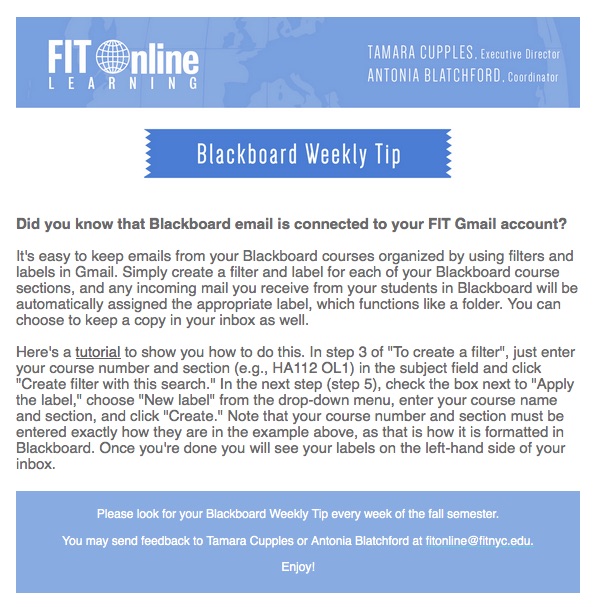 Qwickly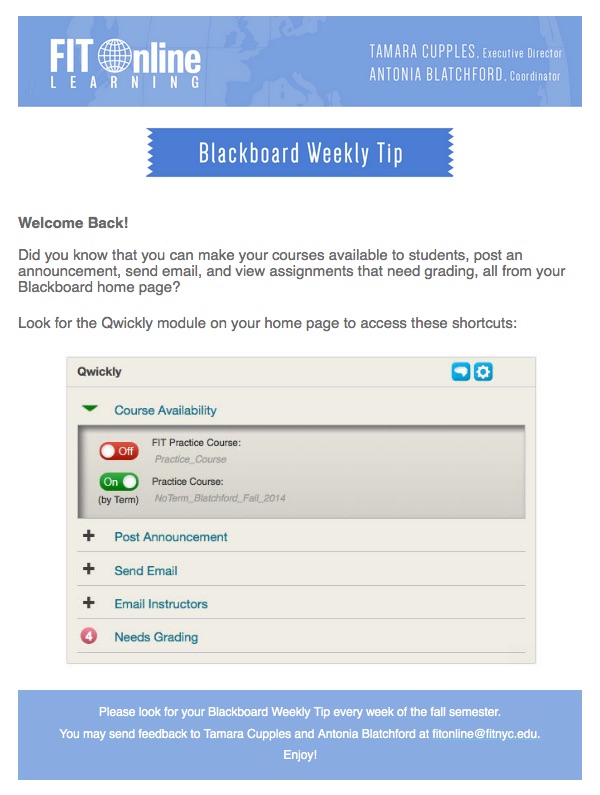 Annotate Student Documents Directly in Blackboard
Reminder to Archive Your Course