June 12, 2014
The nine illustrators whose work comprises CHROMA, an exhibition on view through July 5 at The Museum at FIT, are bound together by more than their love of art. As a group, they are inspired by the world around them in a way that allows them to create. From Trinidadian folk tales and the Triangle Shirtwaist fire of 1911 to stories exploring gender and race, amusement parks, cats, and even a dog that goes to Hollywood, the exhibitions collages, digital paintings, e-books, animation, set designs, and graphic novels express diverse, often personal stories coming to vibrant life. These illustrators are also bound by the fact that all are 2014 graduates of the Fashion Institute of Technology's Master of Fine Arts program in Illustration.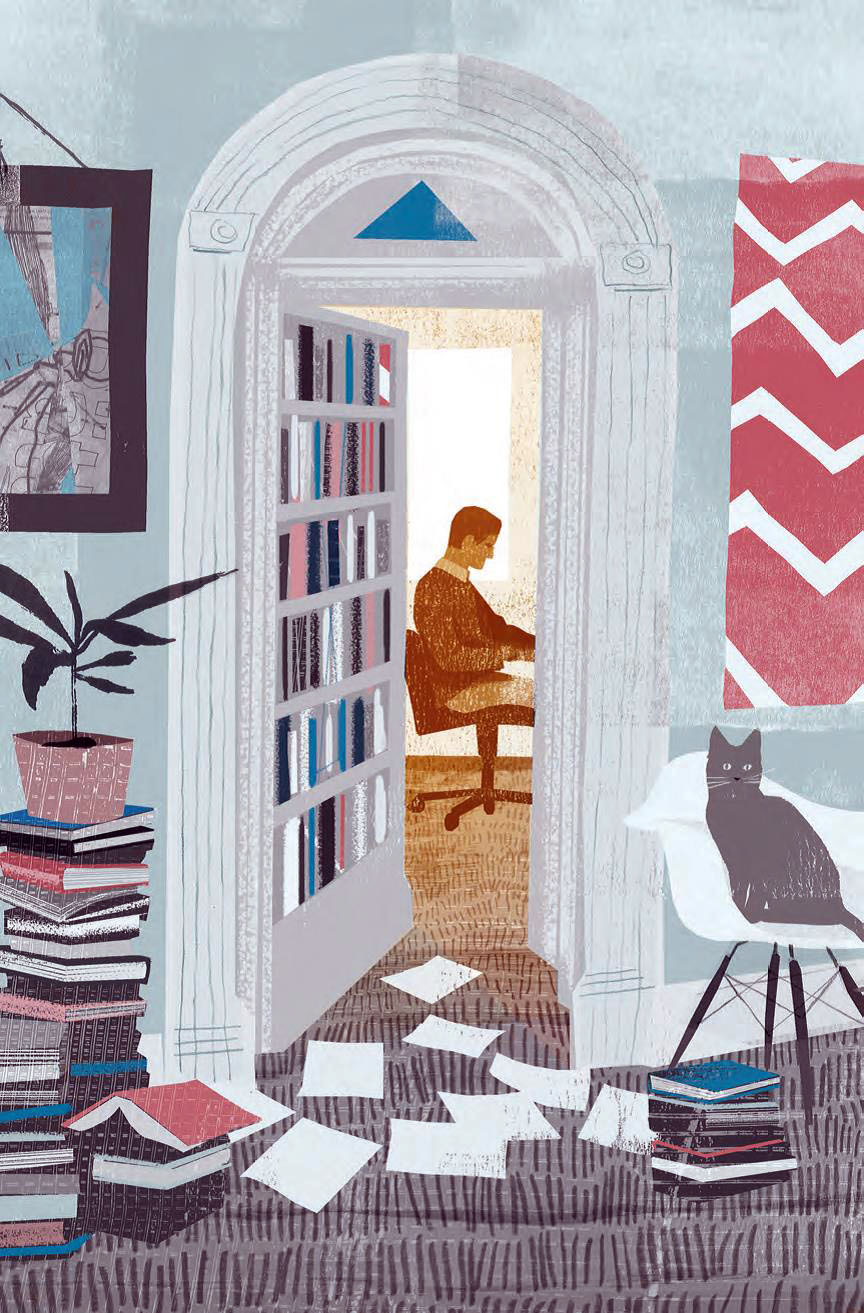 Sam Kalda, The Writer's Room, Digital and Pencil
The exhibitions title is derived from the ancient Greek word for color, and in its contemporary usage, refers to the purity of a color, or its intensity and freedom from white or gray. But these illustrators have something else in mind beyond these literal meanings of the word. They use chroma as a description of their whole class a diverse group with a wide range of cultural backgrounds as far-reaching as South Korea, Puerto Rico, Turks and Caicos, the Middle East, the West Coast, and even nearby New Jersey.
The very mention of the term chroma brings to mind color, brightness, and intensity, and so, it is not hard to see why this graduating class gravitated so aptly to naming this show, said Melanie Reim, chair, Master of Fine Arts in Illustration program. This is a group of students who have brought brightness and intensity to FIT and to our classrooms. They are full of life and levity, and it is with great pride that we celebrate their studies and the unique artistic voices that have evolved over the last three years.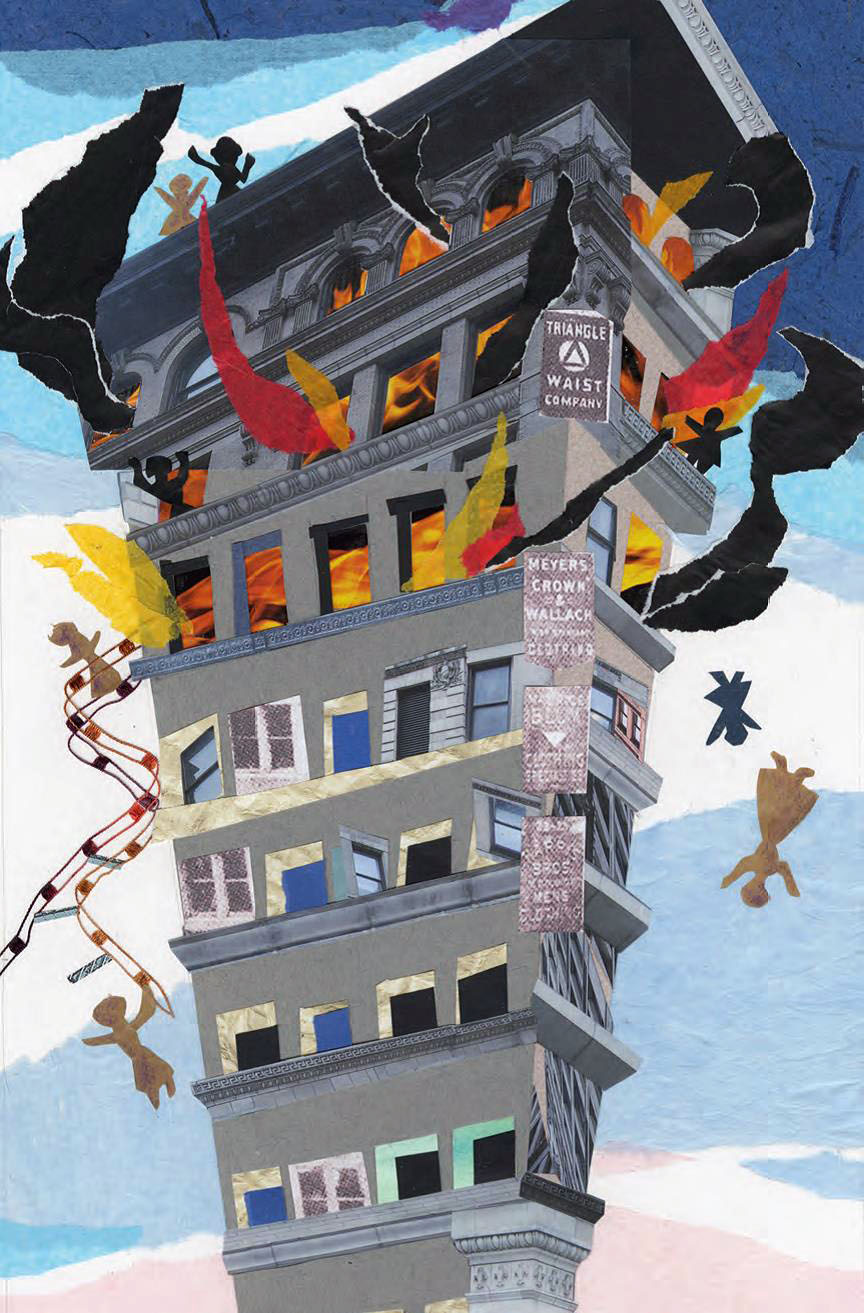 Jennifer Merz, The Asch Building of Fire (detail), Hand-crafted collage
The Illustration program at the Fashion Institute of Technology (FIT) blends tradition with technology, offering instruction on creating hand-drawn and computer-generated images. Hands-on classes are taught by practicing illustrators to help students gain the artistic skills and the technical expertise to create illustrations that inform, inspire, and influence. Unique to the Illustration program at FIT is its nine-course selection of state-of-the-art computer classes, and the option to specialize in either fashion or general illustration. FIT Illustration students have won more than 50 awards in recent years in highly competitive student art exhibitions, including the prestigious Society of Illustrators Annual Scholarship Competition. FIT faculty members show their work in museums and galleries all over the world. Noted program alumni include Jennifer Caban and John Leavitt, founders of Dr. Sketchy's Anti-Art School.
FIT is a leader in career education in art, design, business, and technology, with a wide range of programs that are affordable and relevant to today's rapidly changing industries. Part of the State University of New York, the college offers nearly 50 majors leading to the AAS, BFA, BS, MA, MFA, and MPS degrees.
Exhibition Details:

On View Through July 5, 2014

Location:
Gallery FIT, The Museum at FIT, Seventh Avenue at 27 Street

Hours:
Tues - Fri Noon - 8pm
Saturday 10am - 5pm
Closed Sundays, Mondays, and legal holidays

Free and Open to the Public