January 31, 2014
Sally Singer, digital creative director,
Vogue
, has been appointed to the Board of Trustees of the Fashion Institute of Technology (FIT), a part of the State University of New York (SUNY) system. She was appointed by the Panel for Educational Policy of the New York City Department of Education. Sally, who was sworn in on November 6, will serve for a term that ends on June 30, 2015. She is replacing Chris Casson Madden, who has stepped down from the Board after serving for five years.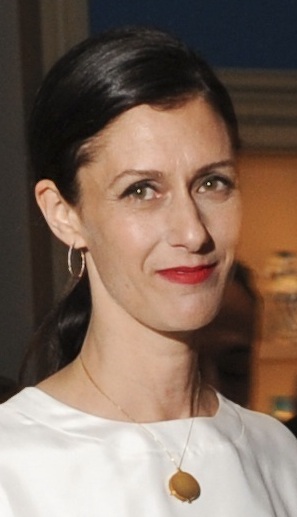 As creative digital director, Sally currently oversees all aspects of digital content and strategy for the Vogue brand, including the website and tablet edition of the magazine. She has also served as fashion news/features director for the magazine. Prior to Vogue, Sally was editor in chief of T: The New York Times Style Magazine, where she oversaw 15 issues per year and the magazines website. As fashion director of New York magazine, Sally was responsible for producing content for the magazines fashion issues and supplements, as well as trend features throughout the year. As Elles style director, she oversaw fashion feature coverage in the magazine and narrative content for the fashion portfolios.
In 1986, Sally earned her BA in American Studies from the University of California at Berkeley.
By New York State law, FIT is governed by its own 16-member Board of Trustees. The board is comprised of eight trustees appointed by FIT's local sponsor, the New York City Department of Education, through the Panel for Educational Policy; seven appointed by the Governor of the State of New York; and one student trustee.
In addition to Sally Singer, current board members include Elizabeth T. Peek, chair; Robin Burns-McNeill, vice chair; Amsale Aberra; Richard A. Anderman; Jay H. Baker; Judith I. Byrd; Edwin A. Goodman; Yaz Hernndez; Joan B. Hornig; George S. Kaufman; Jaqui Lividini; Beverly S. Mack; Deirdre Quinn; Robert Savage; and David J. Hamilton, the student trustee.
FIT is a leader in career education in art, design, business, and technology, with a wide range of programs that are affordable and relevant to today's rapidly changing industries. FIT's president is Dr. Joyce F. Brown. Part of the State University of New York, the college offers more than 45 majors leading to the AAS, BFA, BS, MA, MFA, and MPS degrees.