William Wegman
, best known for his engaging photographs of Weimaraners in various costumes, poses and settings, will speak and show his work at FIT on Wednesday, Sept. 18 at 5:30 pm in the Katie Murphy Amphitheatre, Fred P. Pomerantz Art and Design Center. The event, which is free and open to the public, is sponsored by the FIT Photography Program Lecture Series.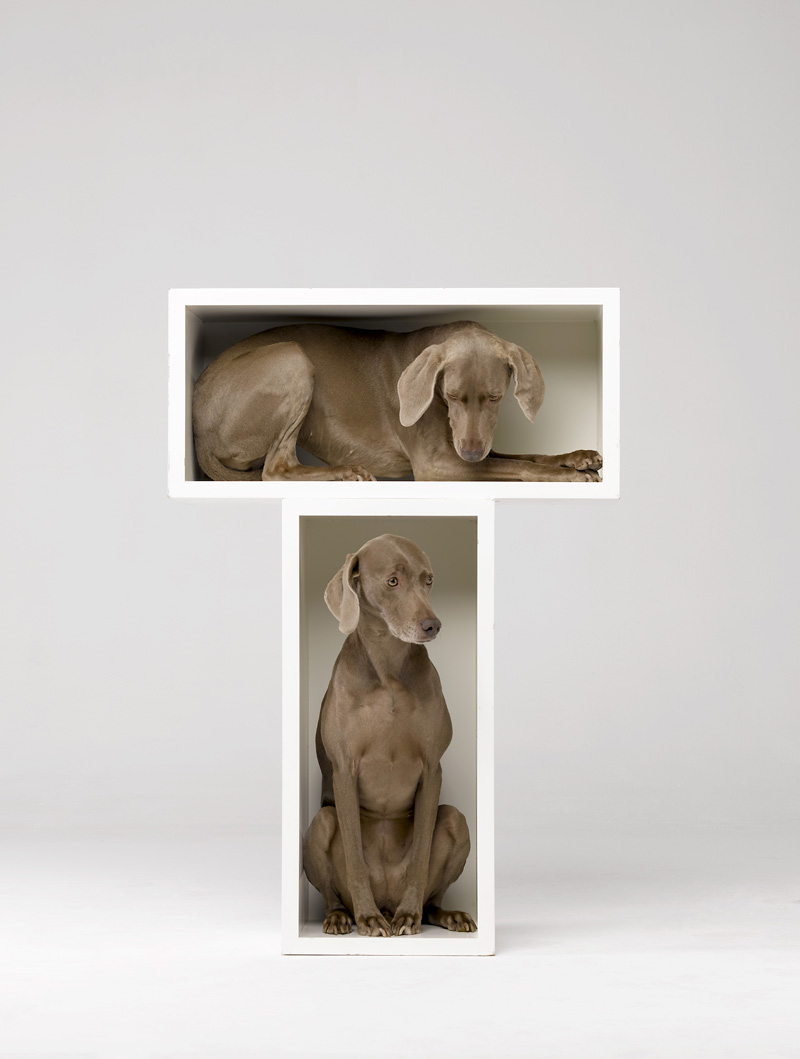 Legendary Images Worldwide
While teaching at California State University, Long Beach in the 1970s, Wegman acquired his first and most famous of the dogs he has photographed, a Weimaraner he named Man Ray after the famed artist and photographer. In addition to his photos, Wegman's videotapes, paintings, and drawings have been widely exhibited in museums and galleries throughout the world.
Recent exhibitions include a show at Sperone Westwater Gallery in New York City, and exhibitions at the Pomona College Museum of Art in Claremont, CA; the J. Paul Getty Museum in Los Angeles, CA; and the Berkeley Art Museum and Pacific Film Archive in Berkeley, CA, as well as touring retrospectives in the U.S., Europe, Japan, and Korea. Funney/Strange, a retrospective of Wegman's paintings, drawings, videos, and photographs, toured the U.S., appearing at the Brooklyn Museum of Art, the Wexner Center at The Ohio State University, and the Smithsonian from 2006 to 2008. A large-scale survey of more than 30 years of his work, which opened at Bowdoin College Museum of Art in July 2012, is currently on display in Stockholm, Sweden.
Beyond Photography
Wegman is the author of numerous children's books, including The New York Times bestseller Puppies. Wegman has created projects for Saturday Night Live, Nickelodeon, and Sesame Street. In 1996 Wegman's movie The Hardly Boys in Hardly Gold was screened at the Sundance Film Festival. He has been commissioned for a diverse array of projects, which include a guidebook for the Museum of Modern Art, a line of fabrics for Crypton, a season brochure for the Metropolitan Opera, and an anniversary cover for The New Yorker.