February 20, 2013
A screening of the critically acclaimed documentary, Versailles 73: American Runway Revolution, which recounts the 1973 fashion face-off between American and French designers at Chateau de Versailles that catapulted African-American models onto the European stage and made a name for American designers overseas will take place on Tuesday, March 5 at 5:30 pm.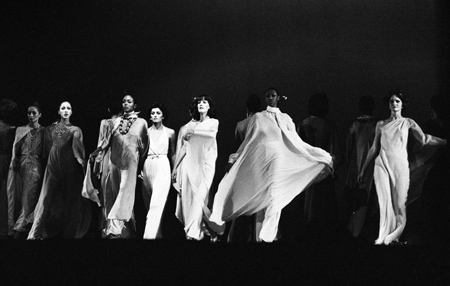 Film director Deborah Riley Draper and featured models Bethann Hardison and Norma Jean Darden will attend.
The screening is in tribute to Women's History Month and a salute to the 40th anniversary of Le Grand Divertissement Versailles, the legendary runway presentation that benefited the restoration of the Palace of Versailles.
The screening and panel discussion is sponsored by the Office of Educational Opportunity Programs at the Fashion Institute of Technology in collaboration with the School of Liberal Arts, Presidential Scholars, The Museum at FIT, the Office of Student Life, the Office of Enrollment Management and Student Success, and FIT graduate Leonard Davis.
The Fashion Institute of Technology
Haft Auditorium, Marvin Feldman Center
Seventh Avenue at 27th Street between Seventh and Eighth avenues