January 28, 2012 - February 11, 2012
Cheri Fein, executive director, Public and Media Relations
Exhibition at The Museum at FIT Examines Exciting Trends in Information Graphics
On View January 28 February 11, 2012
Free and Open to the Public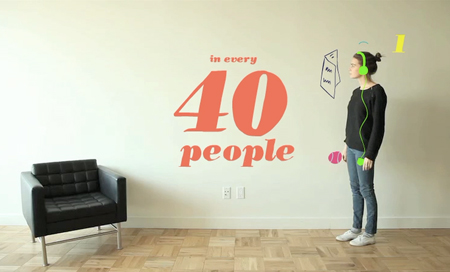 Digital Junky - from a video by Margaux Le Pierres
As a result of being constantly bombarded with overwhelming amounts of information, people no longer find traditional pie charts or bar graphs stimulating, either visually or cognitively. Designers are solving this problem by transforming old methods of displaying information into visually stunning infographics that amplify the underlying message.
Death2 Pie Charts showcases the new world of information graphics in an exciting variety of formats, including animation, interactive, print, and physical constructions. These graphics have been created by members of the FIT Media Design Club.
The exhibition, on display at The Museum at FIT, is free and open to the public during regular museum hours, Tuesday-Friday, noon-8 pm; Saturday, 10 am-5 pm.