September 16, 2011 - January 07, 2012
Cheri Fein, executive director, Public and Media Relations
While there have been many exhibitions devoted to great fashion designers, only a few have focused on individual women of style. Yet certain singular women play a crucial role in fashion. Known as fashion or style icons, they are a special type of fashion insider, one who not only inspires designers and brings their clothes to life, but actually creates a look that affects the way other people dress and/or think about dressing.
Daphne Guinness, one of today's most original fashion icons, is the subject of the upcoming exhibition Daphne Guinness at The Museum at FIT. Opening on September 16, 2011 and on view through January 7, 2012, the exhibition will feature approximately 100 garments and accessories from Guinness's personal collection, plus films, videos, and images, of and by her.
| | | |
| --- | --- | --- |
| | | |
| Dress by Alexander McQueen for Givenchy | Dress by Azzedine Alaia | Red suede shoes by Nina Ricci |
From her platinum-and-black striped hair to her towering 10-inch heels, from her to-die-for couture collection to her amazing jewelry, Daphne Guinness completely embodies the rarified personal style of a fashion icon. She is one of the if not the most stylish women living, says designer and film director Tom Ford. Her fans in the blogosphere describe her as the ultimate fashion fantasy.
Daphne Guinness will reveal how Guinness, who is not only a serious collector of couture but also a creative force in her own right, uses fashion to transform herself. As her friend, art historian, John Richardson, puts it: She's the object of her own creativity. Her persona is her own masterpiece.
| | | |
| --- | --- | --- |
| | | |
| Dress by Christian Lacroix; jacket by Alexander McQueen | Coat by Valentino | Dress by Alexander McQueen |
Although Guinness has inspired some of the worlds greatest couturiers from Karl Lagerfeld to Valentino she says that she is not a muse, but more like a bee flitting from one designer to another. This is proven by the array of designers whose work will be on display. A close friend of the late Alexander McQueen, the exhibition will include more than two dozen McQueen garments which have never been displayed. Also featured will be extraordinary haute couture from Chanel, Dior, Givenchy, Lacroix, and Valentino, as well as demi-couture by Azzedine Alaia, Dolce & Gabbana, and Rick Owens, and futuristic styles by young designers such as Gareth Pugh. Clothes that Guinness has designed herself will show her love of uniforms.
| | | |
| --- | --- | --- |
| | | |
| Shoes by Alexander McQueen | Jacket by Karl Lagerfeld for Chanel | Boots by Alexander McQueen |
Another exhibition highlight will be a wide range of extraordinary accessories, many of which were created in collaboration with Guinness. These include Philip Treacy's hats and Shaun Leane's armor jewelry, not to mention towering platform shoes made especially for her by Christian Louboutin and Noritaka Tatehana.
Several of Guinness's films will be shown, including The Phenomenology of the Body (which explores the politics of clothing), Mnemosyne (which was inspired by her perfume), and Tribute to Alexander McQueen, as well as numerous images and videos.
| | | |
| --- | --- | --- |
| | | |
| Ensemble: shirt and jacket by Daphne Guinness; pants from London punk shop | Dress by Daphne Guinness | Dress and hooded coat by Gareth Pugh |
Daphne Guinness will be co-curated by Daphne Guinness and Valerie Steele, director and chief curator. of The Museum at FIT, with the assistance of Fred Dennis, senior curator of Costume. The exhibitions design, by Ken Nintzel, will be inspired by Guinness's New York apartment.
The exhibition will be accompanied by a book, also titled Daphne Guinness, written by Valerie Steele and Daphne Guinness, and published by Yale University Press. All royalties from sales of the book will benefit the Fashion Institute of Technology.
The museums annual Fashion Symposium will take place on November 3-4, 2011 in conjunction with the exhibition, Daphne Guinness. The topic of the symposium will be Fashion Icons and Insiders.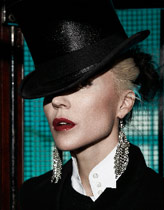 Daphne
Ren Habermacher
A Fashion Museum
The Museum at FIT is the only museum in New York City dedicated solely to the art of fashion. Best known for its innovative and award-winning exhibitions, which The New York Times has described as ravishing, the museum has a collection of more than 50,000 garments and accessories dating from the 18th century to the present. Like other fashion museums, such as the Muse de la Mode, the Mode Museum, and the Museo de la Moda, The Museum at FIT collects, conserves, documents, exhibits, and interprets fashion. The museums mission is to advance knowledge of fashion through exhibitions, publications, and public programs. Visit www.fitnyc.edu/museum.
The museum is part of the Fashion Institute of Technology (FIT), a college of art and design, business and technology that educates more than 10,000 students annually. FIT is a college of the State University of New York (SUNY) and offers more than 46 majors leading to the AAS, BFA, BS, MA, MFA, and MPS degrees. Visit www.fitnyc.edu.
The Couture Council is a membership group of fashion enthusiasts that helps support the exhibitions and programs of The Museum at FIT. The Couture Council Award for Artistry of Fashion is given to a selected designer at a benefit luncheon held every September. For information on the Couture Council, call 212 217.4532 or email [email protected].
The exhibition Daphne Guinness has been made possible in part through the generosity of LEVIEV Extraordinary Diamonds.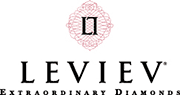 Additional support has been provided by MAC Cosmetics and The Couture Council.
Support for the symposium Fashion Icons & Insiders (November 3-4) has been provided by Barneys New York.
The exhibition reception has been supported by Jean Shafiroff, Kim Crawford Wines, and BNY Mellon Wealth Management.
Museum Hours
Tuesday-Friday noon-8 pm
Saturday 10 am-5 pm
Closed Sunday, Monday, and legal holidays

Admission is free and open to the public.