As part of her Corporate Finance course, Dr. Brooke Carlson arranged for the class of 2012 of the Master of Professional Studies (MPS) degree program in Cosmetics and Fragrance Marketing and Management to participate in NASDAQ/NYSEs closing stock market ceremony on May 10.
The students are pictured with (left to right) Dawn B Duncan, vice president for Development and Alumni Relations; Dr. Carlson, assistant professor, and Stephan Kanlian, program chair.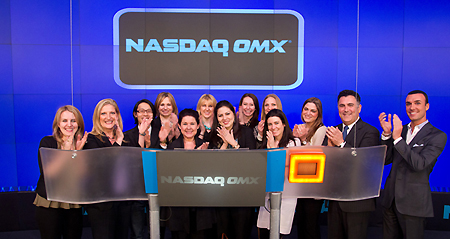 The students received a tour of the stock exchange, and the FIT logo appeared on the Times Square Jumbotron.