May 02, 2011
Cheri Fein, executive director, Public and Media Relations
press@fitnyc.edu or 212 217.4700
Extraordinary Work from 17 Majors, including Fashion Design, Interior Design, Jewelry Design, Toy Design, Photography, Illustration, Computer Animation, and More
Themes Focus on Sustainability, the Environment, Nature, World Issues, and Personal Exploration
The Fashion Institute of Technology (FIT) will showcase the extraordinary work of more than 800 students graduating from the colleges School of Art and Design in TRUEFACES, on view throughout the FIT campus from May 11 through May 24.
TRUEFACES will feature work from 17 majors: Accessories Design, Advertising Design, Communication Design, Computer Animation and Interactive Media, Fabric Styling, Fashion Design, Fine Arts, Graphic Design, Illustration, Interior Design, Jewelry Design, Menswear, Packaging Design, Photography, Textile/Surface Design, Toy Design, and Visual Presentation and Exhibition Design.




Diana Vasquez
Toy Design
Lauren Lim
Accessories Design
Elliot Townsend
Photography
Nicole Jordan
Accessories Design
Although the mediums are wide-ranging and the execution diverse, several themes create common threads throughout the exhibition. These include a focus on sustainability, the environment, and nature, as well as on world issues and personal exploration. In some cases, more than one is explored in a single work. Following is a sampling of how these concepts have been interpreted:
Accessories Design: Using the theme All the News That's FIT, handbags, footwear, belts, and hats were designed with a conceptual focus on issues in the news, such as political unrest and global warming.
Advertising Design: Culturally or socially relevant themes infuse these designs and include such topics as Are Madmen in Bed with Big Brother, Social Networking Creates a Less Connected Community, and In Between Black and White: The Mixed Race Identity Struggle.
Computer Animation and Interactive Media: 3D-animated short films draw on personal life experiences and cultural backgrounds. Narrative elements range from solitude and love to revenge and panic.
Fabric Styling: Sustainability and environmental concerns, as well as an awareness of how captive we all are to the caprice and whims of nature, inspired color panels created from the theme Fire, Earth, and Water.
Fine Arts: Cultural issues such as the proliferation of advertising, society's ideal yet unachievable standards of beauty and body image, and the glorification of drugs in a celebrity-driven culture are combined with the artists personal sense of place, home, identity, and ethnicity to provide a wide range of creative interpretations.
Interior Design: The use of sustainable materials, methods, and constructions is woven throughout the designs, often employing innovative components and interactive elements.
Jewelry Design: Pieces, including one fabricated from steel, resin, and concrete, have been designed using alternative materials and designs that respond to a changing, contemporary lifestyle.
Packaging Design: One section of packaging design on display was created for Pitaya Plus, a new nutraceutical beverage made from dragon fruit grown in Nicaragua, that a start-up corporation committed to fair trade and sustainable harvest and production methods challenged students to envision.
Textile/Surface Design: These designs employ both the beautiful and unusual aspects of the environment, such as flowers, shells, feathers, and animals, along with current global, sociological, and cultural developments, as well as historical research.
Toy Design: Acknowledging that the power of the imagination through active, open-ended play is an essential and vital part of childhood, these engaging toys encourage healthy lifestyles, including outdoor play, physical activity, and healthy eating and nutrition.
TRUEFACES is free and open to the public. Visitors enter at The Museum at FIT or at the Marvin Feldman Center, 27 Street between Seventh and Eighth avenues. Exhibitions are displayed on the main floors of the Marvin Feldman, Fred P. Pomerantz Art and Design, and Shirley Goodman Resource Centers, and in the John E. Reeves Great Hall and The Museum at FIT. For a list of locations where each major is on display and for visiting hours, visit www.fitnyc.edu/artanddesign.
Media should contact the Cheri Fein, executive director of Public and Media Relations at (212) 217-4700 or press@fitnyc.edu.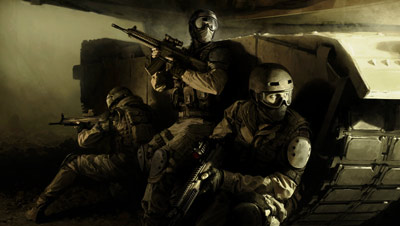 Chase Stone
Illustration