July 26, 2011
A team of four FIT Accessories Design students competed against a team of four Pratt students to design Keds 'Champion' sneakers in a contest sponsored by Keds and Lord & Taylor.
Monica Yong Yang of Queens, NY, Lisa Bellissimo of Seaford, NY, Letisha Marsh of Valley Stream, NY, and Svetlana Yermak of New York, NY chose nature as their theme and designed the "Graphic Rose" shoe, "Zebra Stripe" shoe, "Coral Splash" shoe, and "In Flight" shoe respectively.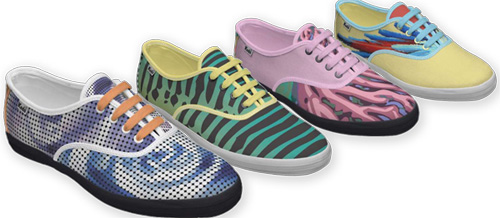 The Keds product/marketing team, Lord & Taylor buyers and a public online vote at the Lord & Taylor website chose FIT's designs as the winners.
Lord & Taylor sponsored an in-store event July 21 to introduce the shoes and student designers. The winning designs have been produced are being sold for a limited time in Lord & Taylor's New York City store and on their website.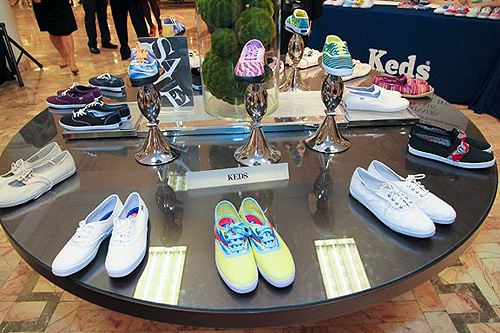 Winning Designs on Display in the Lord& Taylor Store