February 08, 2011
The FIT School of Art & Design presents the Spring 2011 Dean's Dialogue
Posing Beauty in African American Portraits: A Talk by Deborah Willis
Tuesday, February 8, 5:00 - 6:00 pm
Katie Murphy Amphitheatre
Fred P. Pomerantz Art and Design Center, first floor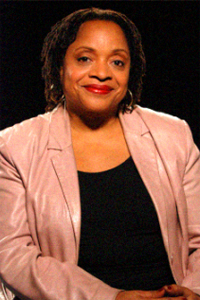 Dr. Deborah Willis, a MacArthur and Guggenheim Fellow and Chair of the Department of Photography & Imaging at New York University, will discuss beauty in a way that merges gender, race, family, and class. Professor Willis's aesthetic review will examine how black beauty is defined, exploited, manipulated, and marketed.
Willis's most recent publications include:
Posing Beauty: African American Images from the 1890s to the Present (2009)
Michelle Obama, The First Lady in Photographs (2009)
Black Venus 2010: They Called Her 'Hottentot' (editor)
Let your Motto be Resistance: African American Portraits (2007)
Michelle Obama, The First Lady in Photographs garnered Willis the 2010 NAACP Image Award for Outstanding Literary work - Biography/Autobiography, and she is the 2010 recipient of Photographic Education's National Conference's Honored Educator Award. Her work has been included in shows in the U.S., Portugal, Ghana, and Canada.
Sponsored by the School of Art & Design, the Office of Educational Opportunity Programs, and the Photo Club.