February 25, 2011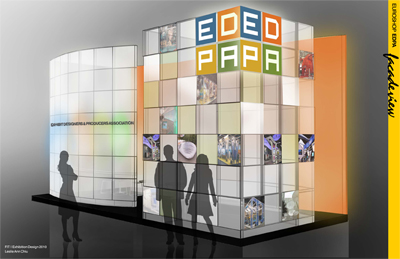 Leslie Ann Chiu, a graduate student in the Exhibition Design program, is the winner of an FIT contest to design a booth for the Exhibit Designers and Producers Associations (EDPAA) participation at Euroshop, an international trade show for retailers, to be held in Dusseldorf, Germany from February 26 through March 3.
Chius design won over submissions by 19 Exhibition Design graduate students. Requirements for the booth included presenting a strong identity, a place to meet and greet, a private meeting room, and a room for storage and catering. Most importantly, the students were tasked with creating an environment and a process to communicate the benefits and value of being an EDPA member. The EDPA Organizing Committee made the final selection. The contest was coordinated by Exhibition Design chair Brenda Cowan and faculty member Robin Drake.
Chiu has received an all-expenses-paid trip to Dusseldorf to take part in Euroshop.