April 14, 2011
jessica_wynne@fitnyc.edu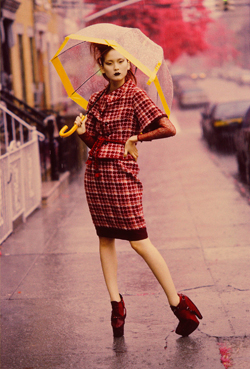 Alexei Hay is a photographer who lives and works in New York.
Over the last 14 years he has worked for magazines ranging from Time Out NY, Scientific American, Vanity Fair, Harpers Bazaar, New York Times magazine and Tight magazine. Commercial clients include Gucci, Armani, Perrier, Orange Telecommunications, Celine, Hugo Boss, Kate Spade, Sonia Rykiel, Anheuseur Busch, Volkswagen, Chambord, Victoria's Secret, Barneys, and Rocawear. Celebrities and musicians that have sat for Alexei include Janes Addiction, 50 Cent, Janet Jackson, Pavement, David Bowie, J. Lo, Mark Ronson, Jennifer Aniston, Eminem, Julia Roberts, Drew Barrymore, Natalie Portman, and Beyonce. He is currently working on a project involving an infrared camera and its sensitivity to human vascularity.
Lecture is free and open to the public.