May 18, 2010
Loretta Lawrence Keane, Vice President for Advancement and External Relations
Cheri Fein, Executive Director of Public and Media Relations, 212 217.4700 or press@fitnyc.edu
NINA GARCIA TO GIVE KEYNOTE ADDRESS
AT FITS GRADUATION CEREMONIES ON MAY 25
Iconic Fashion Designer Norma Kamali and Toy Industry Leader Alan Hassenfeld
Will Receive Honorary Degrees
Nina Garcia, fashion director at Marie Claire magazine and a judge on Lifetime TVs Project Runway, will address 1,400 students when the Fashion Institute of Technology (FIT) holds its commencement exercises on Tuesday, May 25, at 10 am at Radio City Music Hall. The event will be live streamed at www.fitnyc.edu/commencement.
Innovative fashion designer Norma Kamali and toy industry leader Alan Hassenfeld, retired chairman and CEO of the international Hasbro Industries will receive Honorary Doctor of Fine Arts degrees.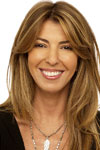 Nina Garcia is one of the country's leading fashion authorities. Responsible for covering the designer fashion markets of New York, Milan, and Paris, she has been at Marie Claire since 2008. Previously fashion director at Elle magazine, a position she held for eight years, she also held positions at both Mirabella magazine and Perry Ellis. The author of three best-selling books on style—The Little Black Book of Style, The One Hundred, and The Style Strategy—her fourth book, Nina Garcia's Look Book, will be published this fall. Garcia graduated from FIT in 1992 with a Bachelor of Science degree in Marketing: Fashion and Related Industries with a concentration in Merchandising Management. She also holds a bachelor's degree from Boston University.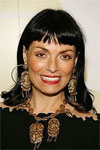 Norma Kamali has established a legacy as one of the fashion industry's most prolific and original designers, and as an astute entrepreneur. After graduating from FIT in 1964 as a Fashion Illustration major, Kamali began designing and sewing her own fashions without ever having made a pattern. Her prodigious talent produced one legendary creation after another, including her famed sleeping-bag coat, fashions made from Army surplus parachute silk, and high-heeled sneakers. She revolutionized women's swimwear with bold designs and strong colors, and her seminal sweatshirt-fabric collection introduced the concept of activewear as everyday clothing. Today her fashions are available at every level of the marketplace.
As an entrepreneur, Kamali pioneered marketing innovations and remains at the forefront in making the most of new technologies. She was among the first to present her collection on the Internet and to launch a company website. She is now in the vanguard with transformational technology that lets shoppers buy merchandise from store windows using their cell phones.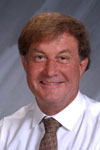 Alan Hassenfeld has a long record as a progressive industry leader, children's advocate, and humanitarian. During his 35 years at Hasbro International the company begun by his Polish immigrant grandfather4he steered a course through industry turmoil and economic challenges. With new products and a stream of strategic acquisitions over the years, Hassenfeld transformed Hasbro into the international toy and game company it is today. He also has been instrumental in the development and growth of FIT's Toy Design program, the first toy design curriculum in the country.
Hassenfeld joined Hasbro in 1970 after graduating from the University of Pennsylvania, held positions of increasing responsibility through the years, and became chairman of the board of Hasbro, Inc. in 1989. During his career, Hassenfeld established Hasbro as a global leader in children's and family leisure time entertainment with a portfolio of world-known products such as Mr. Potato Head, G.I. Joe, Transformer robots, Scrabble, Monopoly, Tonka trucks, Playskool, and interactive electronic games.
FIT, a leader in professional career-oriented education, is a selective college of art and design, business and technology of the State University of New York (SUNY), with 44 majors leading to the AAS, BFA, BS, MA, and MPS degrees. The college serves more than 10,000 students and offers courses in a wide range of fields, among them jewelry design, fashion design, advertising and marketing communications, toy design, home products development, and fashion merchandising management.