December 02, 2009
For more information, contact Nicole Martin-Lewis, 212 217.4280.
ITM Distinguished Speaker Guest Lecture on Global Branding
presents Patrizio di Marco, President & Chief Executive Officer, Gucci Group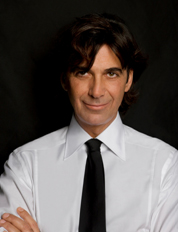 Patrizio di Marco, was appointed Gucci's President and Chief Executive Officer in January 2009 having originally joined Gucci Group in 2001 as President and Chief Executive Officer of Bottega Veneta. He has been a Member of the Gucci Group Management Committee for eight years.

Mr. di Marco's comprehensive twenty-year career has yielded an extensive knowledge of and unique sensibility for the luxury marketplace. His professional experience is truly international, having held senior positions in Asia, Europe, and America at various of the world's most respected luxury brands, and he brings a profound understanding of how global fashion systems work today.

As a champion of essential luxury in which quality and craftsmanship are paramount, Mr. di Marco has become known for his focused approach to the business. His support of the Made in Italy tradition is unwavering. Mr. di Marco's vision is now being applied to Gucci, where the storied Italian brands exclusive heritage and long-lasting values are emphasized in conjunction with its high fashion and aspirational style.
Organized by Prof. Giacomo Corrado, ITM Advisory Board Member