To reserve a classroom to teach from the study racks or to visit an exhibition with your class, please contact Lynn Sallaberry by phone at 212 217.4550 or by fax at 212 217.4541.
To visit Gallery FIT when it is closed to the public or
when there is no exhibition on view
you must make an appointment. To arrange such a visit, email
Gabrielle_Lauricella@fitnyc.edu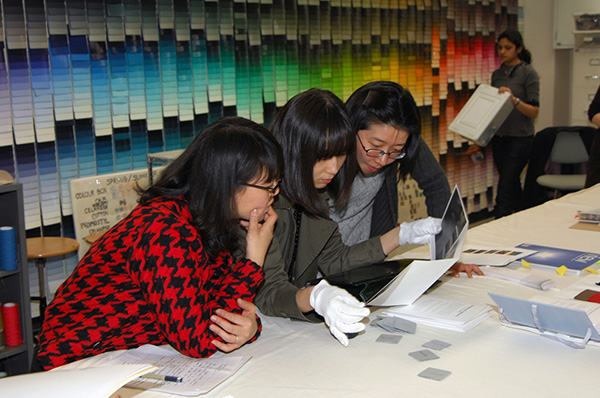 Students in the Color Room at The Museum at FIT.