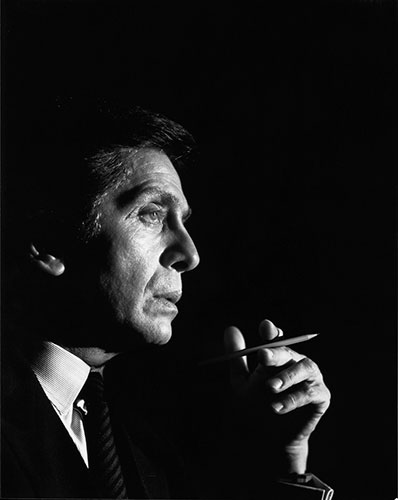 Valentino Garavani
VALENTINO RECEIVES THE 2011 COUTURE COUNCIL AWARD
FOR ARTISTRY OF FASHION
Wednesday September 7, 2011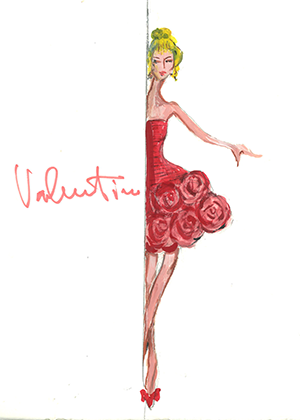 The Couture Council of The Museum at the Fashion Institute of Technology (FIT) honored
Valentino
with their 2011 Couture Council Award for Artistry of Fashion on Wednesday September 7, 2011 at a benefit luncheon at the David H. Koch Theater, Lincoln Center, New York City. As has become the tradition, this luncheon heralds the arrival of
Fall Fashion Week
. The luxury on-line retailer
1stdibs
, a generous supporter of the Museum and its activities, sponsored the luncheon.
Dr. Valerie Steele
, director of The Museum at FIT, announced, "Valentino was chosen in recognition of his status as a world-historical figure in modern fashion, a man who has dressed every beautiful woman of the past 50 years, from Jacqueline Kennedy to Madonna. Valentino's concept of beauty is Apollonian in its classicism and perfect taste. Yet red, the color of love and passion, runs like a leitmotif through his career, asserting his passionate love of beauty. In today's world of an often debased celebrity culture, Valentino's dresses continue to assert an aristocratic ideal of art and beauty."
FIT president, Dr. Joyce F. Brown, noted, "We are delighted to have this opportunity to honor Valentino, who, through his timeless and elegant designs, is a legend to all those who love fashion. He is an inspiration not only to students of fashion – like those at FIT – but to his fellow designers as well."
The 2010 luncheon, which honored
Karl Lagerfeld
and was the first Couture Council Luncheon held at Lincoln Center, was attended by over 500 guests and raised over $600,000.
In 1950, while still an adolescent, Valentino Garavani went to Paris to study at the Chambre Syndicale de la Couture Parisienne, having already discovered (at a premiere of the Barcelona Opera) the perfect red that would become a leitmotif throughout his career. In 1968, a year of radical revolt, Valentino presented his immaculate Collezione Bianca of white and off-white dresses whose simple elegance proved that couture was not irrelevant.
Valentino was chosen to receive The Couture Council Fashion Visionary Award by the Couture Council Advisory Committee, an independent group consisting of curators, editors, and retailers. Members include Pamela Golbin, curator of the Musée de la Mode; Akiko Fukai, director and chief curator of the Kyoto Costume Institute; Caroline Milbank, independent curator and author; Glenda Bailey, editor-in-chief of Harpers Bazaar; Hamish Bowles, European editor-at-large of Vogue; Ken Downing, fashion director of Neiman Marcus; Linda Fargo, senior vice president of Bergdorf Goodman; Nicole Fishcelis, vice president and fashion director at Macy's; and many distinguished others. Dr. Steele served as chair.
Luncheon chairs for the Valentino Award were Anne H. Bass, Charlotte Moss, Diane von Furstenberg and The Honorable Daphne Guinness, whose personal collection was the subject of an exhibition at The Museum at FIT from September 16, 2011 through January 7, 2012. A number of Valentino's masterpieces were featured in this exhibition.
The Couture Council
, which was created in 2004, has become an integral part of the museum and a recognized authority in the fashion world. Its Artistry of Fashion Award furthers FIT's deep connection with the fashion industry. Dr. Brown added, "We are very grateful to the Couture Council for the important work it does to support the mission of The Museum at FIT."
Past recipients of the Couture Council Awards include
Karl Lagerfeld
in 2010,
Dries Van Noten
in 2009,
Isabel Toledo
in 2008,
Alber Elbaz
in 2007, and
Ralph Rucci
in 2006. In 2008,
Giorgio Armani
also received a special award for Global Fashion Leadership.